Families are valuable customers for food service businesses. According to research conducted by
Caterer.com
, in the UK, 57% of most restaurants´ revenue is generated by family groups. Children there now prefer to eat out rather than at home, so family meals are a growing market. This is a trend that is also seen in many other countries. Family groups typically spend more per visit than other types of customers do. They are also highly likely to book special meals for big events like birthdays. Families tend to invite both sets of grandparents, as well as aunts, uncles, and cousins. When you serve a family, you are effectively serving your next generation of customers. It is not unusual for children who had a good time when they were young eating out in a certain restaurant to take their own children there. That´s three particularly good reasons to set up and
market your restaurant
in a way that attracts families. Fortunately, you do not have to do much extra to make your restaurant more family-friendly. Really, you just need to win over the kids. When they are happy, their parents are too.
Make your restaurant frontage look family-friendly
A significant percentage of a restaurant's trade will still come from passers-by. So, it is important to signal to parents that your establishment is family-friendly. Here are some suggestions:
Use digital sandwich boards or window screens to highlight your family offers.
Have a few of your high chairs stacked somewhere that is visible from the outside.
Mark up a couple of parking spaces as being for people with prams.
Locate your play area somewhere people can see it when they are passing.
Be welcoming
Give families a genuinely warm welcome. Hire staff who are used to children. There is nothing worse than having someone frown disapprovingly because two of your kids are nagging you while you are placing the order. Servers need to treat the children as important customers. Listening to them while at the same time deferring to their parents. Advertise the fact that you welcome families. Make sure you regularly include photos of family groups in your marketing materials.
Furnish your restaurant in a family-friendly way
Provide booster cushions as well as high chairs. Make doubly sure that the baby changing facilities are fully stocked. Most important of all ensure that the equipment you provide is safe and spotlessly clean.
Offer ways to keep the children entertained
If you offer special facilities for children, e.g., colouring books, games, a playground, or tablets streaming kid´s shows, quietly make the parents aware of these. This gives them the chance to decide whether they simply have a quiet meal together or let the children enjoy other activities while dining. Make sure that you include the fact you offer these facilities in any marketing that is targeted at diners with children.
Put together and advertise special deals for families
As well as having a kid´s menu, offer special discounts to families. Eating out with children is not cheap, so anything you can do to reduce the cost will be well received. You can advertise these deals on your digital menus, table cards and paper placemats if you use them. It is also a good idea to train your servers to politely point out ways families can save even more. For example, by asking if they have a family loyalty card and offering to provide the necessary form if they want it.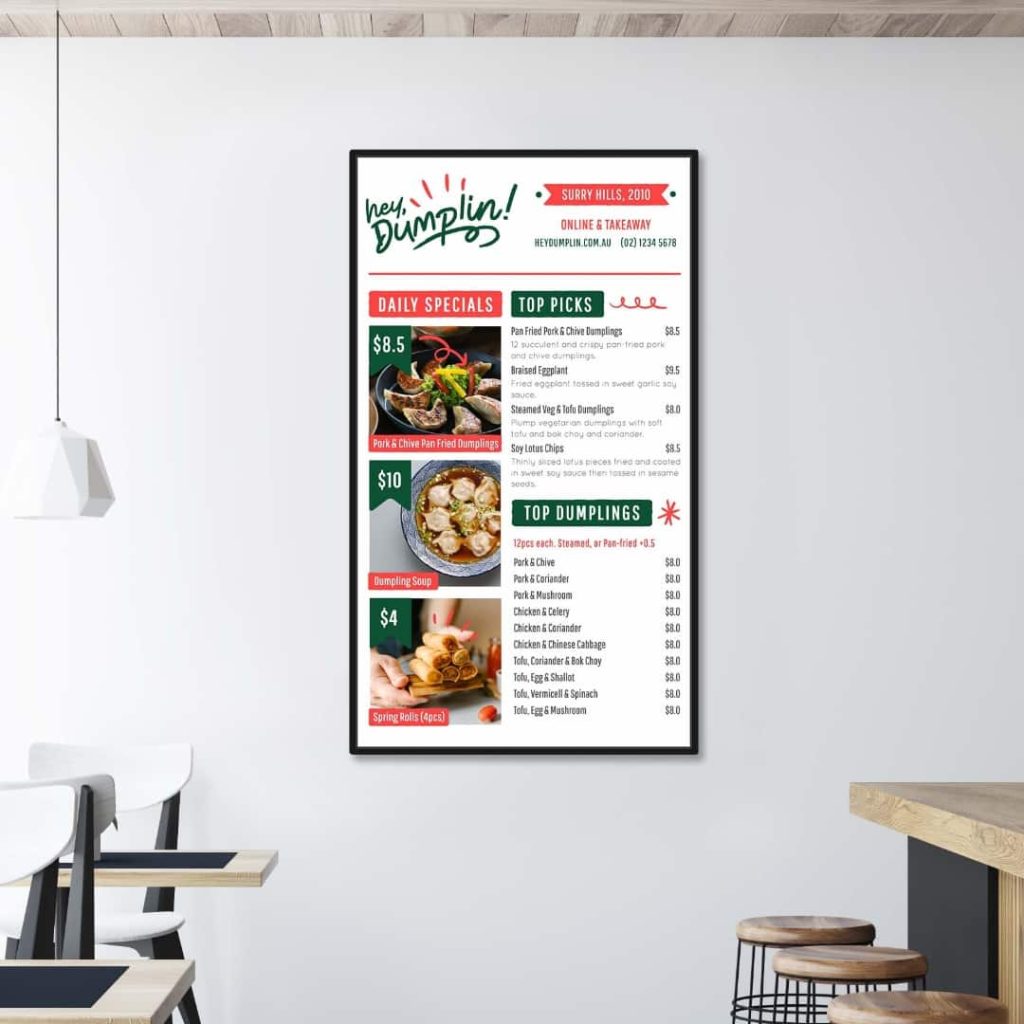 Host special family events
The more fun children have while eating out the more likely it is that they will ask their parents to go back. Hosting special family events is a great way of doing that. Kids love dressing up, so a superhero lunch or a cartoon afternoon tea will usually bring families in. If you provide a dressing up box, a few props and masks a family that is just passing by can still pop in for lunch and join in. When you host these special events, advertise them. It will draw more people in, and it will be great PR for your restaurant and will help to boost your family-friendly branding. You can use your digital screens to show promotions that are related to the theme and/or use them to stream the relevant TV show or movie. We
provide
digital signage software that makes it easy to take non-copyrighted images and use them to create eye-catching promotions. They can then be displayed on screens throughout the restaurant or just in the areas most families choose to dine in. This opens up the opportunity to choose images that fit in with the theme of the event you are hosting.
Written by Lachlan Ross
Marketing Manager at Mandoe
I'm a SAAS-focused marketer with 10+ years of experience who likes to think I've got a way with words - thanks for stopping by and checking out this blog.