The health and wellness industry has become a huge part of Australian retail. With over
8.3 million Australians using vitamins, supplements or minerals,
plus new health trends hitting social media on a daily basis, it's never been more profitable to be a health business. Of course, when an industry grows, so does the competition. Let's take a look at 5 ways
indoor digital signs
can do wonders for your health shop and give you the edge over your competition to succeed.
Health shop digital signs help grow your daily sales
Studies show that digital signs lead to a 47% increase in average sales.
 When used throughout your health store, digital displays can help inform and educate your customers, leading to stronger product knowledge and greater confidence in purchasing items. In an industry that has new, yet often similar products sharing the same wall, this type of direct sales information is vital. It puts the shoppers in charge, reduces staff overheads and can lead to greater opportunities for up-selling and add-on purchases. Just what you need to boost those daily sales.
Schedule and advertise promotions and deals on health products
Having a regular promotions calendar is a great way of keeping your customers up to date with new products and ways of staying healthy.
Digital displays
are the easiest way to schedule and create your own beautiful ads that can be displayed in your window and around your health store. And if you've got a bunch of amazing promotions on at the same time, it's as simple as rotating through each one on your dynamic display so nobody misses out on all the great deals you've got on offer.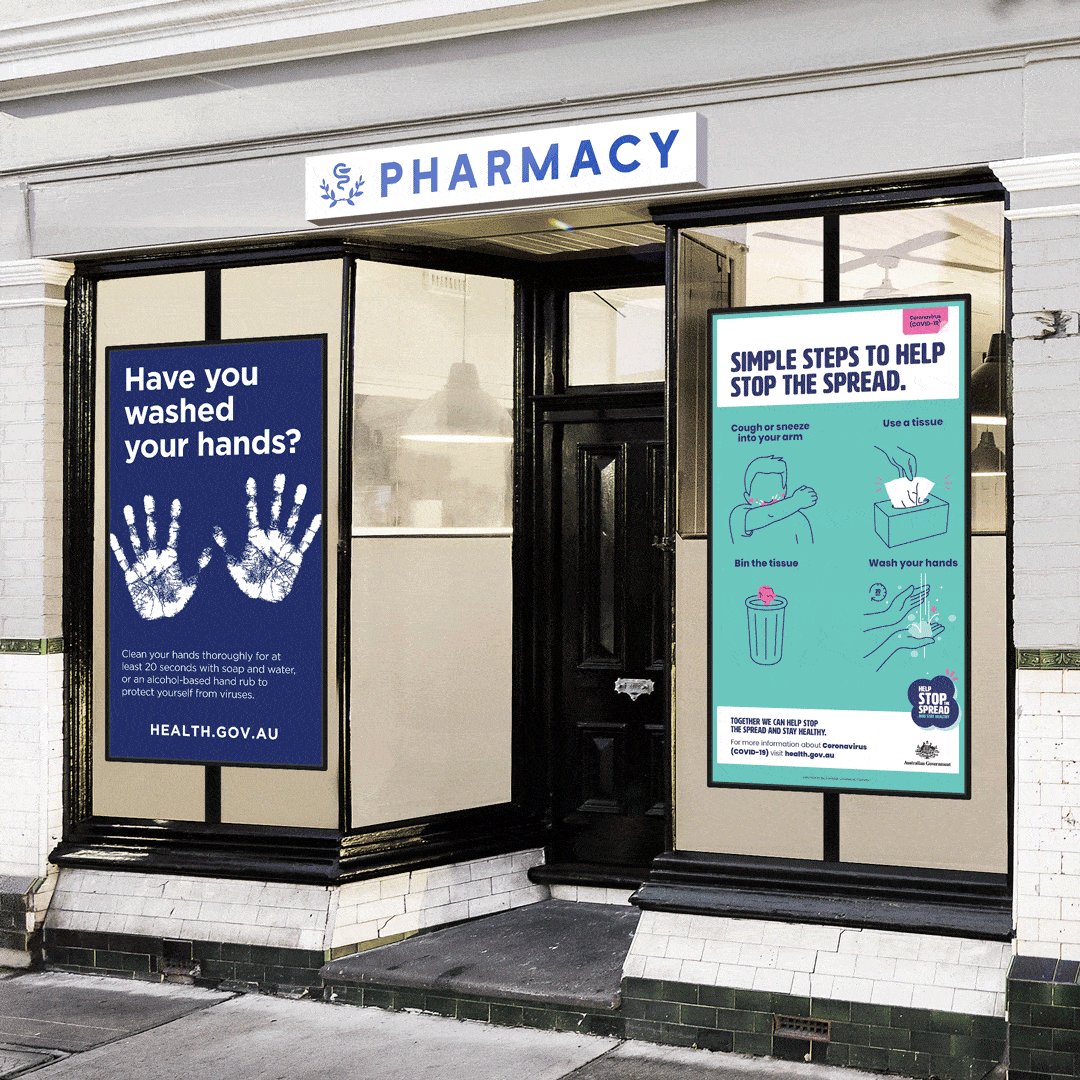 Share reviews and customer testimonials
Local businesses rely on the word of their customers to get more people through the door. Digital info boards allow you to share all of your fantastic reviews via attention grabbing dynamic displays. If your new organic vitamin range has been stirring up glowing responses on Google, put it in your window display or the digital screen next to your counter for all the world to see. And yeah, you might have some not-so-flattering reviews;  that is normal too. When that happens, you can simply use a filter in our software to remove those and only show all of your glowing reviews. It's that easy.
Drive foot traffic into your health shop
With such a huge variety of product options in health stores, it can be a little overwhelming for potential customers quickly passing by. Digital signs capture your target audience's attention and have been shown to
increase foot traffic into shops by 17%
. How does that work? Bright, eye-catching graphics allow you to showcase your best products with compelling HD video, attractive images and informative content. Passers by will be drawn to the displays, making a visit to your store a lot more likely.
Promote useful health and lifestyle tips 
Got some insider health and lifestyle tips for your customers? Displaying educational content amongst your product range shows that you care for your customers and improves brand loyalty. These items will also motivate  shoppers to explore new and exciting items in your shop that never jumped out at them before. Want to connect and engage customers further? Get your staff involved with videos and content that won't be seen anywhere except in your store. These can be features of product demos, or personalized health tips. Ultimately, it's a great opportunity to ditch the hard sales pitch and simply help your customers subtly but directly. This is something customers will definitely appreciate; and it enhances loyalty to your business brand.
Embrace digital and help your customers be healthy and happy
The future of health focused shops and retailers looks bright. To grow and flourish amid constantly evolving trends, businesses in the industry need to adapt and learn to hit the right tone with their audience. Dynamic digital display solutions can help you get there. Your mantra should be to 'educate, inform and grow'. If you'd like to see how you can use digital signage to educate your customers and keep them healthy and happy,
reach out
and book a demo today.
Written by Lachlan Ross
Marketing Manager at Mandoe
I'm a SAAS-focused marketer with 10+ years of experience who likes to think I've got a way with words - thanks for stopping by and checking out this blog.