Australians love their furry, feathery, and sometimes scaly friends. But when most people head down to their local pet shop, it can feel a little unglamorous. And that makes sense – they're visiting to make sure their pet stays healthy and happy. By simply using
indoor digital signage
around your store, you can provide new opportunities to help out your customers and educate them on the latest info and products, so they can be the best owner possible (and of course, go home with a few extras to keep their pets – and themselves – happy). So let's check out these 4 reasons why your pet shop should invest in digital signage.
Increase foot traffic with pet shop digital signage
Pet shops can seem quite full-on from the outside. Pet food, toys, bedding, medication, travel gear, habitats and enclosures – this list goes on and on. All of this can be overwhelming for shoppers quickly passing by. Digital signage is a key part of capturing the attention of your target audience. By simply using clean, bright graphics, you can highlight specials, sales, new products, services demonstration videos and more. You'll have people stopping to take a look, and a lot more who want to have a look inside to find out more.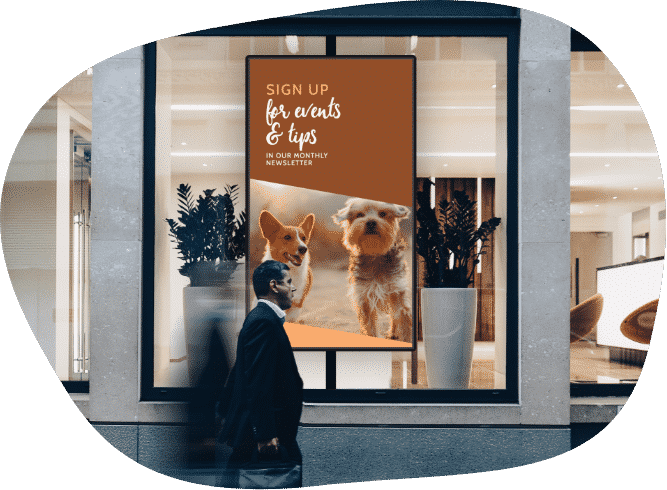 Boost sales
Digital signage can lead to an almost 50% increase in average daily sales. 
With so much information available to pet owners, it can be a confusing experience when looking for a new product or service to help their pets live a happy life. Rich, dynamic and educational content throughout your shop can help your customers enhance their understanding of your stocked items and build their confidence in making a solid purchase for their pets. With your digital signage doing the work of extra salespeople, you'll have more opportunities to inform the public and close more sales – exactly what you need to get that profit growing.
Share tips, tricks and other important information
If you'd like to keep your customers in the loop, digital signage can quickly display important information on pet care and nutrition, as well as handy tips and tricks – all at the press of a button. Need to let your customers know about a change in vaccines? Or maybe you're now stocking a brilliant new flea control that will keep those furry friends comfortable? Using your digital signage as a vivid and engaging catalogue, you can show video demonstrations and real-world experiences via social media feeds. This is a fun and relatable way of sharing important tips, tricks and essential information with pet owners.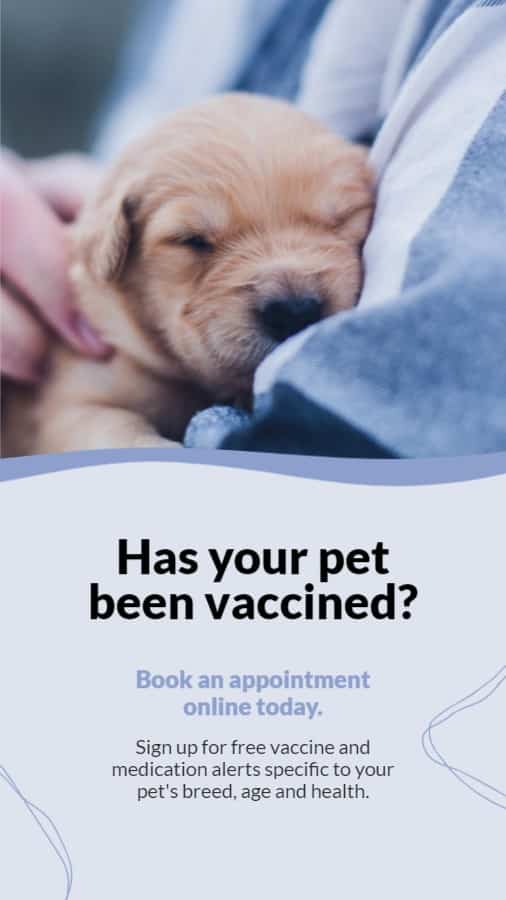 Upsell and promote additional serviceswith pet shop digital signage
In the pet industry, there are endless opportunities to up-sell, cross-sell and promote external services alongside your amazing line of pet products. Pet grooming, training sessions, vet care, dog walkers and pet-sitting are all wonderful add-ons that you may want to advertise to your customers when they visit your store. By simply displaying some short videos or a feed of images throughout your shop, you can inform your customers about all of your wonderful services and any potential discounts or specials they may receive if they sign up on the spot.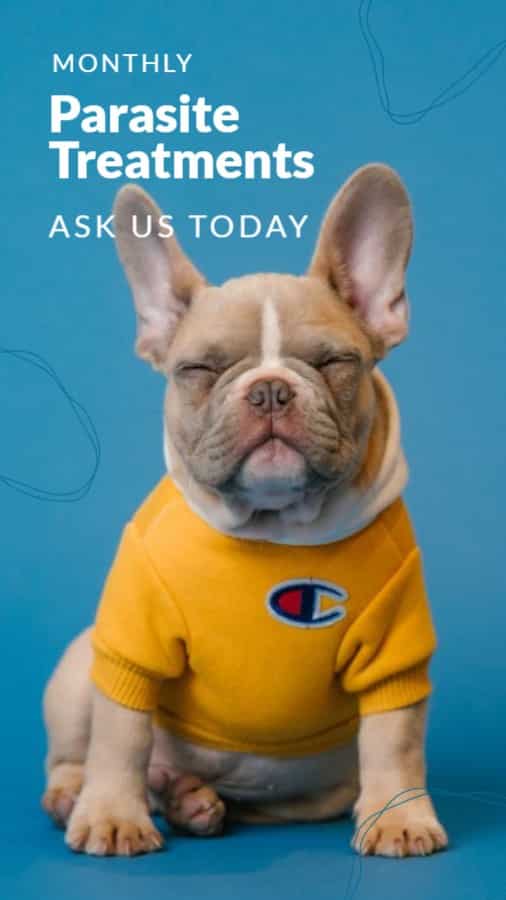 A great way to engage and inform - start a free trial today!
With Mandoe Media's wide range of
digital signage solutions
and accompanying applications, anybody can easily create and share beautiful and engaging content for their pet shop. Starting from scratch, or by using one of our amazingly simple yet effective templates, you can deploy your new marketing material across multiple screens or locations at the press of a button.
Written by Lachlan Ross
Marketing Manager at Mandoe
I'm a SAAS-focused marketer with 10+ years of experience who likes to think I've got a way with words - thanks for stopping by and checking out this blog.