Let's face it, COVID-19 has permanently transformed the way businesses operate. New tools and procedures have created a divide between pre-COVID era methodology, and the way of the future. One of the biggest obstacles a business has in this new climate is simply keeping its staff and customers safe from coronavirus. Basic health protocols, such as using hand sanitizer, wearing masks, and social distancing can be helpful, but did you know that
digital signage
can also play a major role in keeping your business COVID-safe? Here are four simple ways you can use digital signage to provide ongoing safety at your place of business.
1. Reinforce business policies and protocols
Using digital signage to remind your customers of your COVID-19 protocols can make a big difference. Clearly displayed visuals can politely notify customers who may have forgotten to be mindful, while showing visitors that your business takes these precautions seriously. The type of signage you use for this is key. Paper signs posted on your door or on the wall of a lobby are easy to miss or ignore, and often give off the sense that they were posted out of obligation. Digital signage is a far more
effective
form that demands attention and displays these reminders in a fresh, updated way. Its glowing nature catches the eye, making it nearly impossible to ignore. And with digital graphics and video content used to enhance your messaging, it's a much more dynamic and useful tool than paper signage. Also, you can brand your content to garner support, change the color schemes, logo, and other details at will from your cloud-based CMS.
2. Display QR codes for visitor check-in
Across most states in Australia, checking in when visiting a business via a QR code is now
compulsory
. Adding your business's QR code to your window-facing digital sign can help visitors check-in before they enter and avoid extra long physical queues once inside. This sidesteps the need for any close interaction with a front desk attendant or being in a lobby with multiple people. If your business is in the hospitality industry, QR codes are a great idea for also displaying a digital
menu
and reducing the number of shared surfaces can help customers feel more comfortable when visiting your business.
3. Show key hygiene messages with covid digital signage
Most businesses have become a lot more mindful of hygiene practices during the pandemic. This is even more true for retail locations and food service operations where signage is essential for reminding staff and visitors of hygiene practices. Using old forms of signage is a great way for these messages to be totally ignored. The signage itself can be an eyesore and throw off the look of your business as well. Digital signage
gives
you a tool for crafting attractive content for messaging and reminders of hygiene practices for everyone in your location. You can mix the messages in with other relevant media for your business, and you also have full control over how it is displayed. This enables you to blend the messages in with your business's decor and avoid a cheap or improvised look. And more importantly, it gets everyone to pay attention.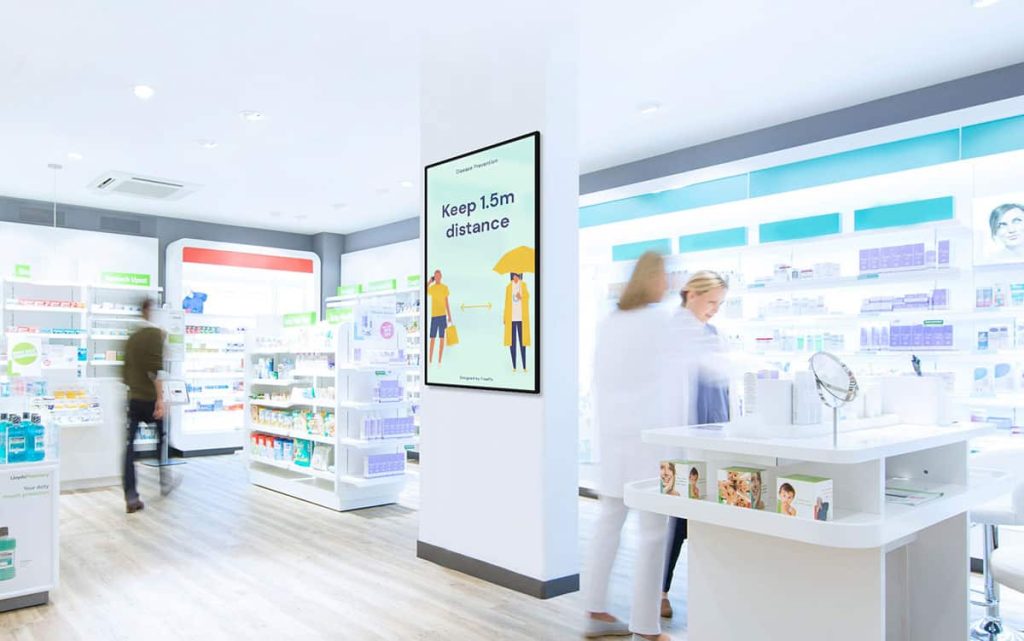 4. Covid digital signage is a cost-effective solution for evolving messaging
The circumstances surrounding COVID-19 are constantly changing—and your messaging needs to keep up. If you're using static signage to display messaging in your business—even if it's professionally made—you will need to constantly replace the signage as restrictions and policies change. This is both time-consuming and expensive.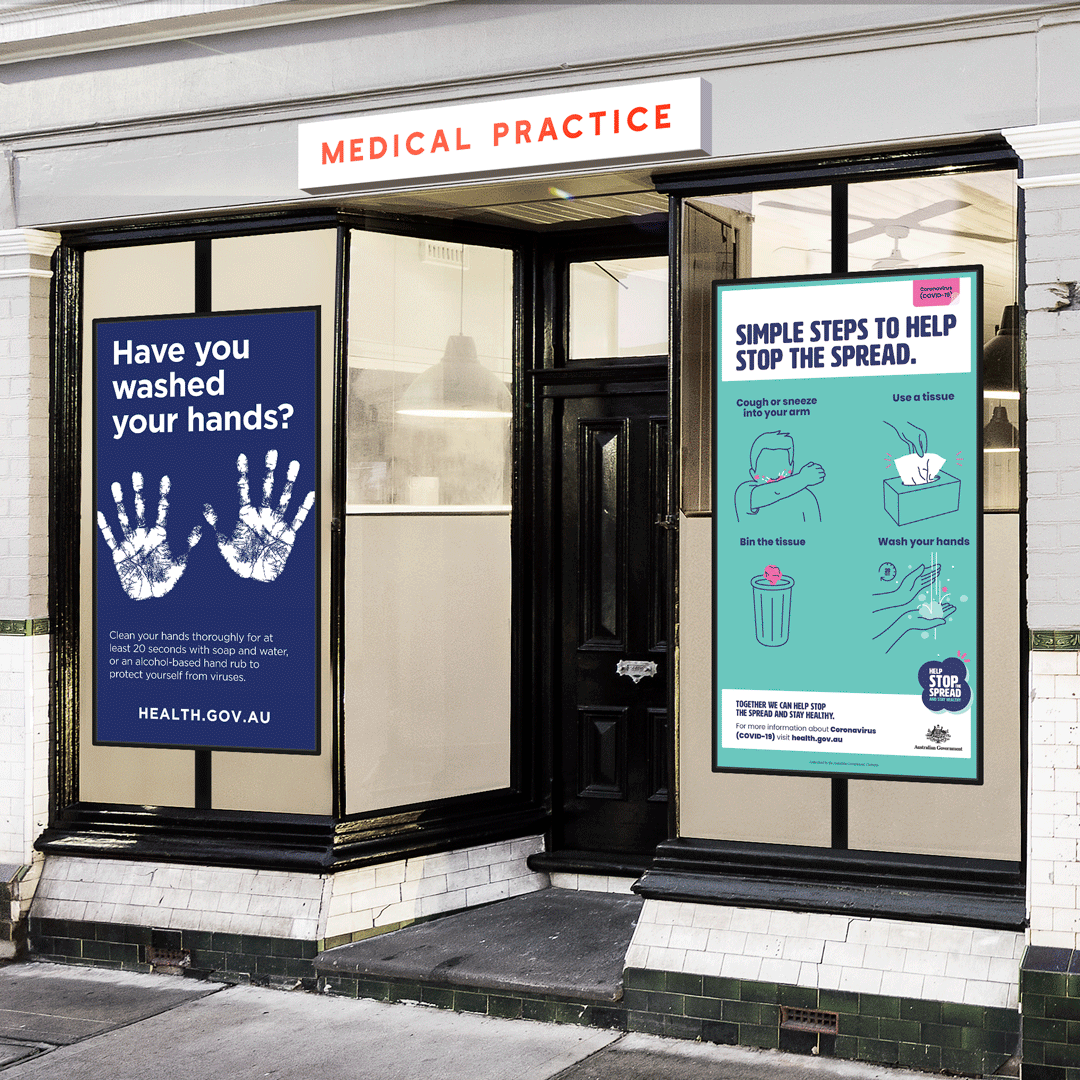 By using
designated
COVID digital signage, you can update your displays anytime you want and send the new messaging to other digital signs in your network instantly. The moment your messaging needs to change, you can log into your cloud-based digital signage CMS and make the necessary changes in minutes. Mandoe Media provides
digital signage
software that makes it easy for you to build and launch alluring and eye-catching digital signs for your business. Our software simplifies the media creation process and enables you to deploy beautiful customised digital displays that grab people's attention. If you need COVID digital signage or any other signage, Mandoe can provide you with a complete solution. Then, you can create your own custom playlists with ease using our intuitive drag and drop content creation tools.
Click here
to request a free demo and see for yourself what Mandoe can do for your business.
Written by Lachlan Ross
Marketing Manager at Mandoe
I'm a SAAS-focused marketer with 10+ years of experience who likes to think I've got a way with words - thanks for stopping by and checking out this blog.