No matter how good the property, how convenient the location, or how affordable the price, successful real estate agents still need that one thing to get people into their open houses – on-point marketing. And when it comes to signage, real estate leans heavily on well presented displays that draw the interest of prospective buyers and showcase the best features of each property. Let's take a look at how real estate agencies can take the next step forward to using creative digital displays to boost their prospective customer numbers, sales and listings.
Virtual property tours
Virtual tours of properties are an
essential part of real estate marketing
strategy. During the pandemic they became a safe way for potential buyers to inspect their future homes and has now become the norm.
Digital signage
in your showroom means you'll have the right information on hand for buyers, giving them an interactive look at potential homes without having to waste time heading out to each potential property. It saves everybody time. And more importantly, virtual tours allow your agents to show more properties to more people in the comfort of the office. The potential customers only need to visit their short list of properties before closing the deal.
Promote feature listings with digital displays
The world of real estate moves at a blistering pace. It is important to strike while the iron is hot and have your featured properties in front of those who are in the window to buy. Being able to adjust and present new, amazing properties quickly, as they become available is where
digital sign solutions from Mandoe
can truly add value to your business. Use
Mandoe's Digital Signage
software to update your listing and avoid the days and weeks it takes to make traditional signage. And the beauty of it all, is that you can make the new updates from anywhere with an internet connected device. Has that gorgeous inner-city apartment just been snapped up? How about that waterfront lifestyle pad? Simply jump onto the app and update your displays–it is that easy.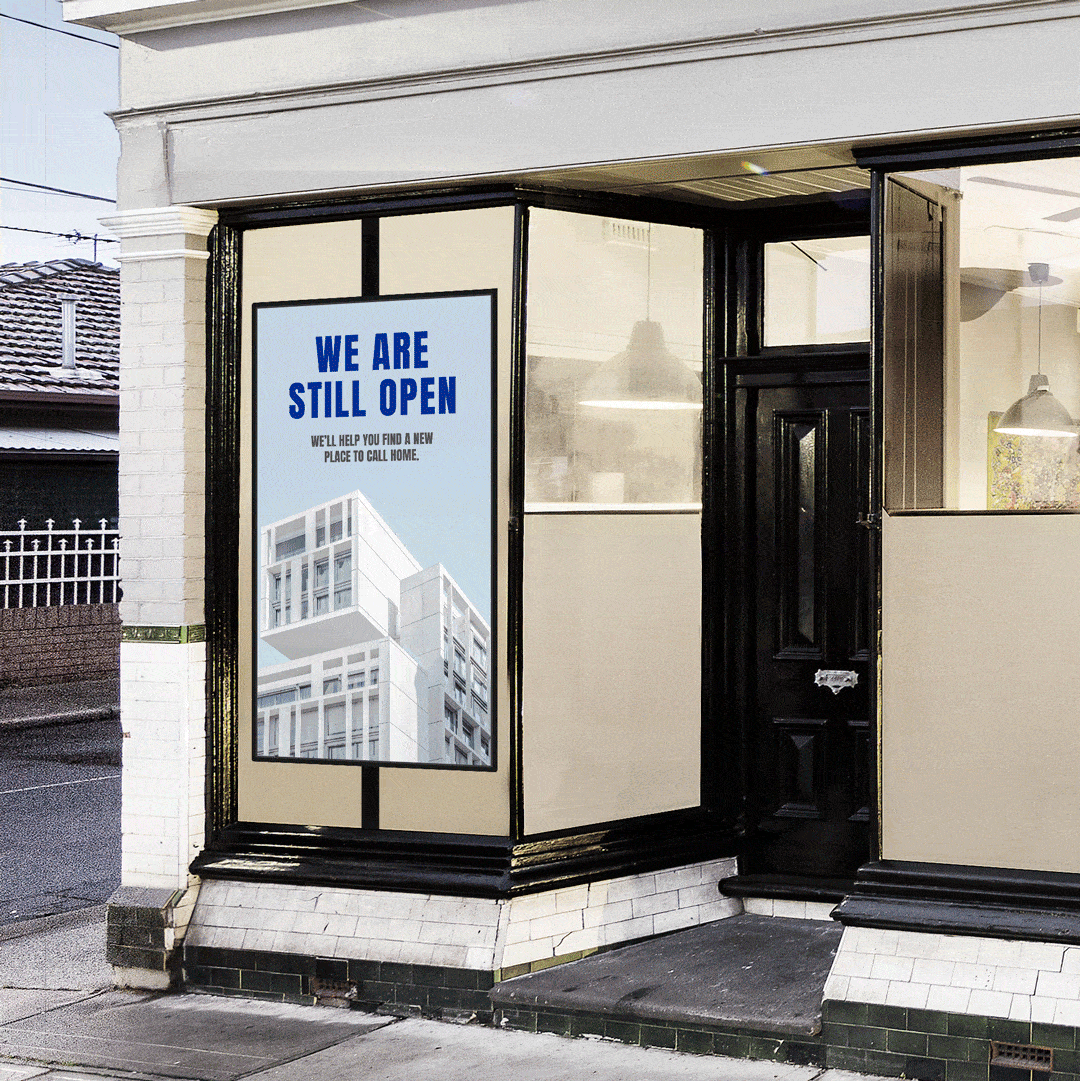 Promote your award winning agents
Selling or buying a house is a huge undertaking. Clients want somebody that they can trust to get them the best deal possible. Hence it is a person to person business that calls for a positive image of professionalism and trust. Do you have a star agent that sells everything they list? Or maybe you've got a local area expert that knows the market better than anybody else around? Let potential clients know about them. Digital displays are the perfect way to show off that ace-in-the-deck agent that always gets the best price for sellers, and puts buyers into their dream home. Add in some infographics and stats to accompany each profile, and your clients can get the inside scoop on selling history, price guides and expert tips–all giving them peace of mind and more reason to choose your agency.
Promote upcoming auctions and house inspections
Australia is one of the
strongest property markets in the world
. We love an entertaining Saturday auction. When new properties are coming up for sale faster than agencies can get the word out about them, what can you do? Use Mandoe's  app to update and promote your upcoming real estate inspections and auctions at the drop of a hat. Do you have multiple locations with potential crossover clientele? Simply update your listings across all of those agencies and watch the crowds grow come auction day.
Strong brand awareness
Use your in-store and window displays to easily promote and market your agency. It's a fun and creative way to engage the public and keep them informed of your business and its values. There are few ways to keep your agency front of mind, but some of the best ways to do this are through branded content and videos, testimonials and success stories, staff profiles, and all of your amazing listings and services.
Don't miss out on the opportunity
Australia's property marketing is booming. For every seller looking to cash in, there's a buyer one step away from their dream home. Mandoe's modern suite of digital sign solutions can help your agency provide the best possible experience to buyers and sellers from consultation to sale. Ready to revolutionise the way you market and sell property?
Reach out
and book a demo today.
Written by Lachlan Ross
Marketing Manager at Mandoe
I'm a SAAS-focused marketer with 10+ years of experience who likes to think I've got a way with words - thanks for stopping by and checking out this blog.