Digital signage
solutions are reaching far and wide these days, and that certainly includes digital menu boards in restaurants. The truth is, customers now expect the convenience that digital signage offers and its benefits. They're used to bright and bold digital screens, so digital signage menu boards for restaurants really ought to reflect that. Not only that, digital signage comes whole a slew of other inherent benefits that make them well worth the investment. Let's take a look at the 5 benefits of digital signage menu boards.
Digital signage menus are more enticing
Sure, traditional boards served us all well before the digital age. But being able to
display videos
of mouth-watering specials right alongside your listed menu items makes them come to life. Hungry customers won't be able to stop themselves from ordering something after seeing it in full colour before their eyes as they skim the menu. The power of digital content can play a major role in helping people decide what to order. This is a huge advantage over conventional menu boards that restaurant owners can't afford to ignore.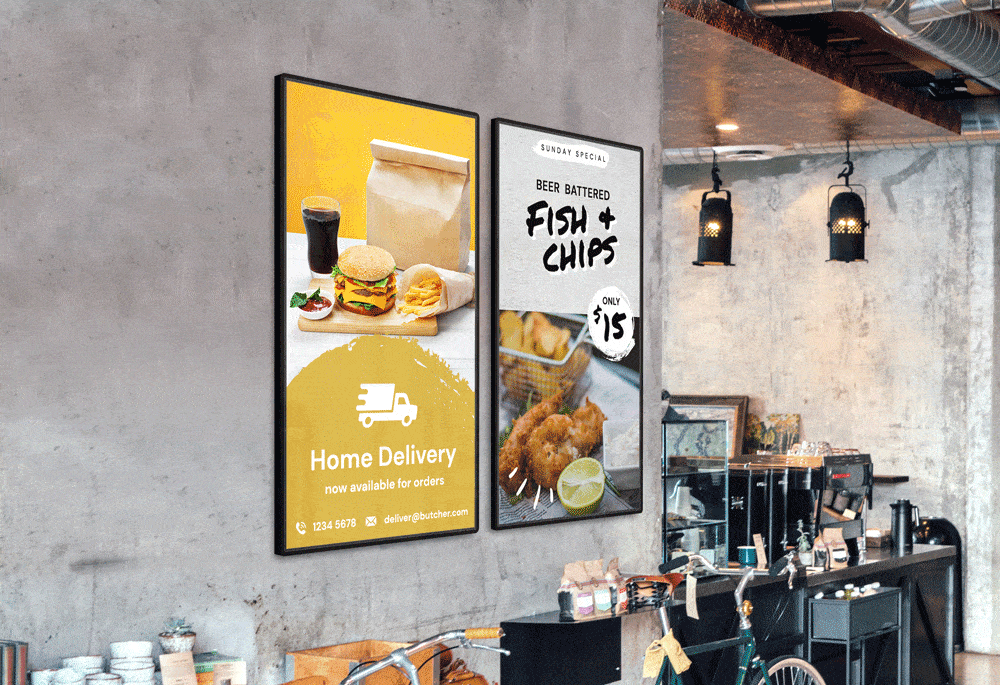 Boost your restaurant's revenue with digital signage menu boards
Approximately 70% of restaurant owners who invest in digital signage menu boards make their money back within a year and a half. Beyond that, your digital signs will be earning you more profit, while cutting back on costs in the process. With
digital menu boards
, you can increase impulse buys, garner loyalty program participation. In addition, you can advertise your products in a way that compels customers more. Highlight your latest promotions, add themed or holiday specials. Instantly remove items that have sold out—all of this and more can be done at the tap of a button with your digital signage system. Also, you can say goodbye to printing costs. You can even save on manpower with signage that's far easier to change and manage. Employees can simply plug in changes on the fly with your intuitive CMS. No ladders, laminations, or boxes needed.
Reduce perceived wait times with digital signage menu boards
Customers will be able to make decisions faster with menu items that are more visually appealing. Especially when you add video into the mix. Not only that, but with digital signage to occupy customers' eyes, their wait times will feel shorter. The engaging and attention-grabbing nature of digital signs actually
entertains customers
enough to make time seem to pass faster. Dinner and lunch rush lines will be calmer and more willing to wait. Plus, you can display order numbers on-screen when they come up. That way, customers will be able to actually see when their order is ready instead of having to listen for theirs. This is a major plus for in-store ordering.
Display nutritional information on digital menu boards
Especially for customers who have allergies, seeing what's in their food is important. They'll be able to avert a major mishap. And customers who are watching what they eat will appreciate being able to see ingredients listed out. As well as things like calorie totals, protein content, and more. If any of your ingredients are premium, organic, or sourced locally, that's something you ought to show off to your customers. Digital menu boards give you an ideal way to do that.
Update content automatically on your digital menu boards
When content needs to be changed, you can simply set it to turn at a specific time. Your next playlist, a lunchtime menu for example, will automatically show up on your screens in place of your breakfast menu. This can be done for individual screens at individual stores, or uniformly if you choose. And if you need to make a minor adjustment on the go, you can simply log in to your
CMS through any device
with a browser and manage your system remotely. The intuitive interface is easy enough for anyone to navigate. So you can entrust your employees to take care of it for you.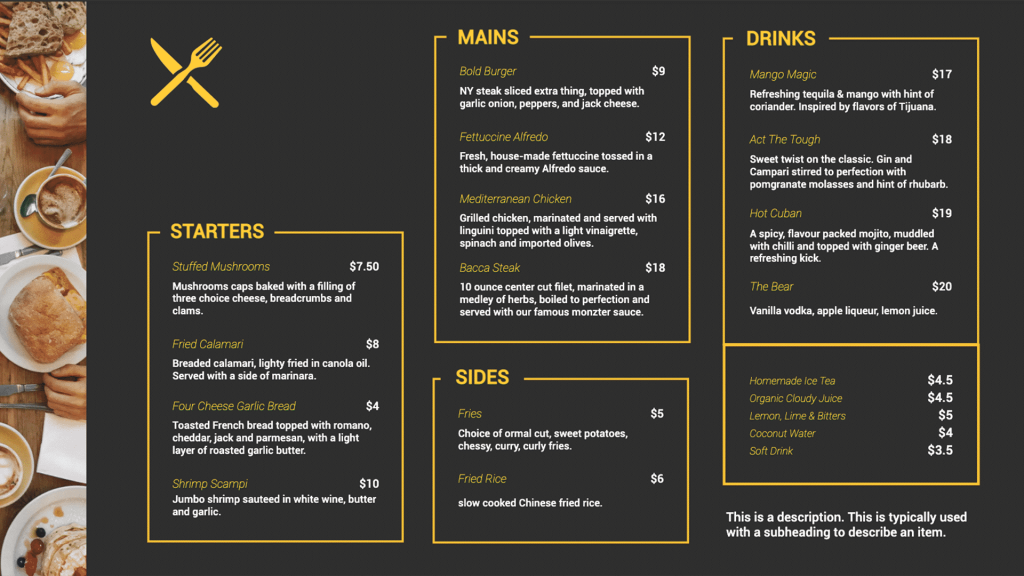 Conclusion
The fact is, digital menu boards are more effective at engaging restaurant-goers. They'll see your specials bright and clear on the digital medium that they're used to interacting with the most—digital screens. When it comes to digital transformation, staying ahead of curve is essential. And if you're going to beat competitors, static boards simply won't cut it. That's why investing in a digital
menu board
is clearly the right move for restaurants these days.
Get in touch
with Mandoe Media today to find out more about how we can offer a curtailed digital signage solution that boosts your restaurant.