The power and appeal of digital signage is undeniable. It has the potential to spread the word about your business, products and services, reaching hundreds, if not thousands of people 24/7. This is what makes it a critical marketing tool for your business. Millions of businesses worldwide are joining in too, leading to an
estimated 8.29% Compound Annual Growth Rate
for the digital signage industry between 2022 and 2028. Why be left behind? Here are top 6 reasons why modern businesses like yours must consider digital signs as an essential marketing tool for their business. Until recently, most businesses used simple printed displays, signs and posters both in store and in shop windows. They cost a lot to design and get printed and take much time and effort to put up. Window and in-store displays in the traditional mold lack the flexibility for constant changes and updates. In today's fast paced world, businesses cannot afford the delays in announcing new products or services, discounts and deals because time means money—and lost sales. Add that to the high labor costs and the traditional displays make little commercial sense any more. Enter digital displays. If you want a customizable signage solution that can deliver the exact information to the right people at the right time and do it with speed, look no further. With unmatched flexibility, digital displays, window signs and video walls have become a must have for businesses that seek a sleek, modern look. That fresh and inviting image will bring in more customers through the door and keep the revenue flowing.
1. Digital visuals help increase both walk-ins and sales
Your products and services must grab your customer's attention before you can make a sale. Once you've got their attention, you've got to hold it and guide customers through their buying journey with great products or services, solid prices, and an engaging customer experience. Get these right and you're well on your way to boosting your sales. A study by the
International Sign Association
showed that digital displays can improve sales by approximately 7% and result in a 124% increase in profits for the businesses that use them. Over 60% of consumers say that digital signs influenced them to buy advertised items in place or alongside their intended purchase. This ultimately stems from showing high quality branded content that engages and persuades – something print media and traditional store signs can no longer compete with.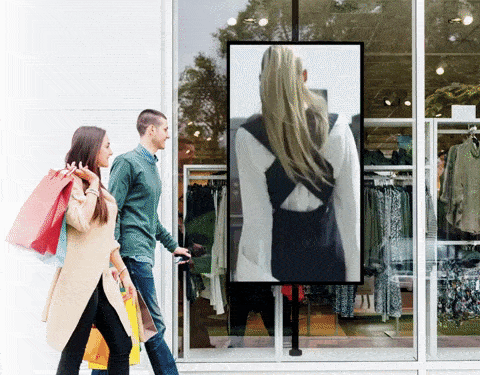 2. Help showcase your promotions and special deals
Forget the stress of designing, ordering, and placing newly printed displays every time you've got a great deal or offer to promote. For retail businesses with thousands of items in stock, this becomes a literal nightmare and a labour cost sink that eats into profits. With versatile and effective software, you can quickly get your promotion concepts tailored to your business and displayed across multiple screens within a matter of minutes. Here's the way to go: Draw customers in with clear pricing and rich content. Engage them once they're in the store with rich media and incredible deals, and then sweeten it all with new and exciting impulse purchases at checkout. Shoppers don't want to miss out on all of your best deals, and with digital messaging that remind them, they won't.
Mandoe's digital signage software
comes with thousands of beautiful templates and millions of digital images that allow you to quickly turn your ideas into dynamic displays that keep all of your customers in the loop.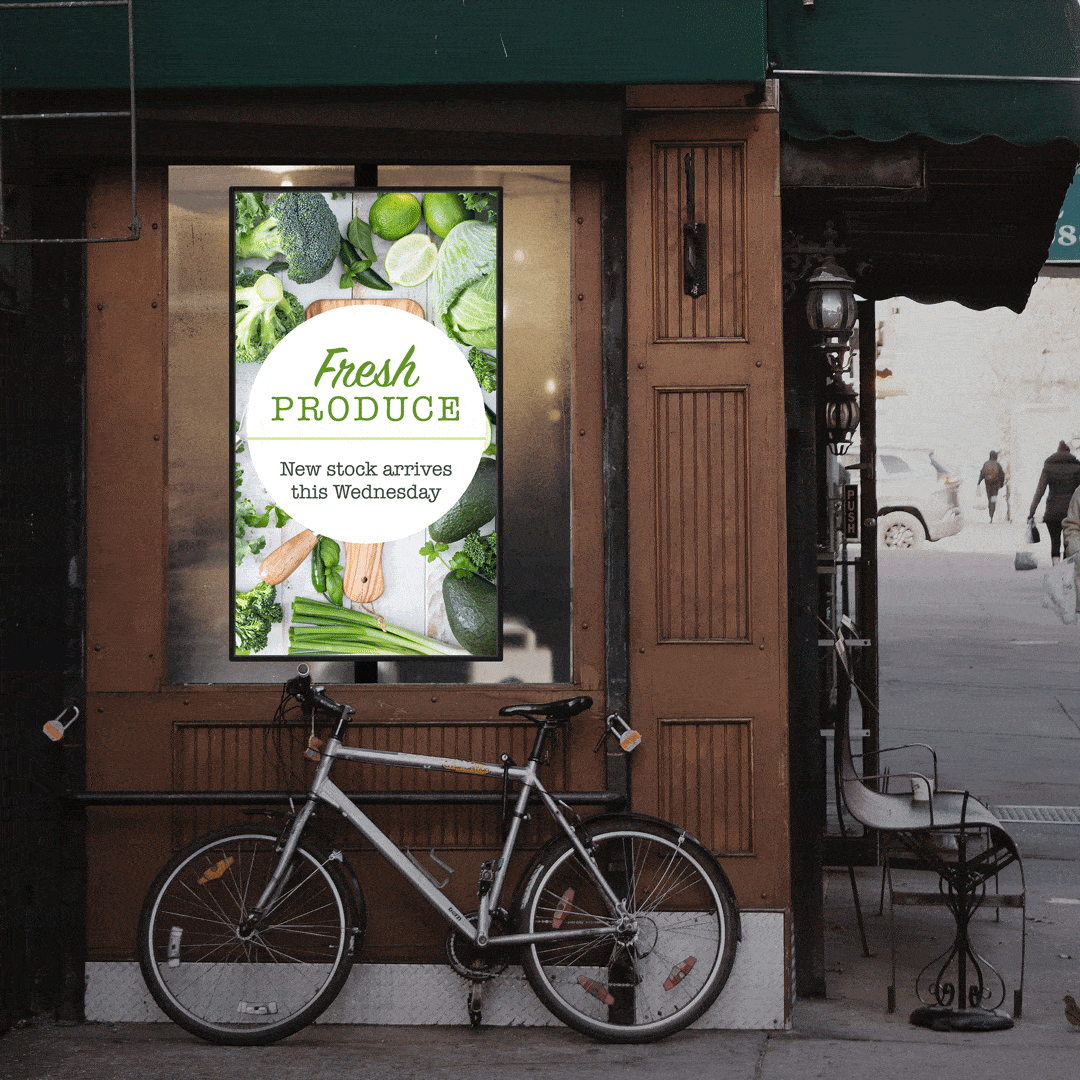 3. Engaging and persuading around the clock
Having a great product or service is one thing. Getting people to pay attention to it, be interested in it and desire it to the level of purchasing it is something else entirely. If your advertising is difficult to read or understand, you risk potential customers walking away from your business. Use well designed digital displays that make your messaging crystal clear. Your displays can be seen, read and understood at all times of day. Advanced technology that includes circular polarising and automatic brightness adjustment, today's digital info boards eliminate risks of misprints, poor quality or poor lighting. No matter the time or angle, you can be confident your business is seen.
4. Share useful info, campaigns and dates quickly and easily
Running a new ad campaign? Need to shift your messaging in the blink of an eye? Digital sign boards offer you greater control over advertising materials with the convenience of real-time updates. All you need is a device connected to the internet and slick new digital ads. Forget about printing delays or errors. With Mandoe Media's
software
solutions, you can easily put together a new ad and get it displayed at multiple locations just like that. It's this flexibility that keeps all of your messaging right at your fingertips, meaning you'll always get it right when attracting more potential customers.
5. Take brand building to new heights
Have you got a fun new video to show? Have you switched up your branding and given it a little refresh? Digital display solutions are perfect for your business. Whatever the industry you are in, you can easily showcase your values and brand spirit in a way that will stick in the minds of customers old and new. Use rich, dynamic, well designed content to promote your brand's personality with videos of staff, product reviews and testimonials. Show some of your products in action. This way you can create cohesive branding across all of your marketing channels, and as a bonus, you'll have a clued-in audience who know what you're all about and how you can help them.
6. Helps you get a bigger bang for your marketing budget
Digital display solutions save time, money and resources. You can easily create eye catching, professional looking displays with ease. No more stressing about inflexible, expensive, static printed displays that don't look great, are often hard to read. They also become obsolete pretty fast and require further effort to get rid of. Switch to digital display solutions and save time, money and resources for your business. Ditch the printed displays and attract more customers to your business by investing in digital solutions. If research and the experience of millions of businesses worldwide stands true, you will see the difference in your bottom line in no time at all.
Are you ready to invest in digital displays for your business?
Are you looking forward to showcasing eye-catching, well designed branded content to boost brand awareness and increase sales?
Reach out
and book a demo today. At Mandoe Media we look forward to working with businesses like you to deliver top in class digital display solutions tailored for your specific needs.