So you're thinking about opening a coffee shop? Everyone love cafés. There's just something about the buzz of excited chit chat while the smell of freshly brewed coffee fills the air around us. Cafés are a place to relax, a place to work and a place to reflect. And while it can be an incredibly lucrative business to enter into, the truth is, competition is stronger than ever. Getting customers to walk through your doors consistently is becoming more and more difficult. It's not enough to simply have good coffee anymore. Customers want to feel at home amongst the staff and patrons – they want to know the story of your brand and the people behind it. They want to feel a part of something. To make this happen, there are a few crucial things you'll need to think about. Luckily for you, we've put together this list of
5 things you need to consider before opening a coffee shop.
Budget
Before you start planning that grand opening, you'll need to figure out how much everything is going to cost. For this, putting together a realistic budget is
essential.
So what do you need to include in your budget? Well, this varies from venue to venue, but for most coffee shop, some things are constant. This includes rent, daily operational costs, staff wages, and all potential revenue. Will your menu be enough to cover all of these, or should you consider additional services like in-store classes, merchandise or catering? Whichever route you choose,
remember to be honest
. Yes, it would be great to have the highest quality fit-out around, but at the end of day, it has to be the highest-quality fit-out that you can
actually
afford.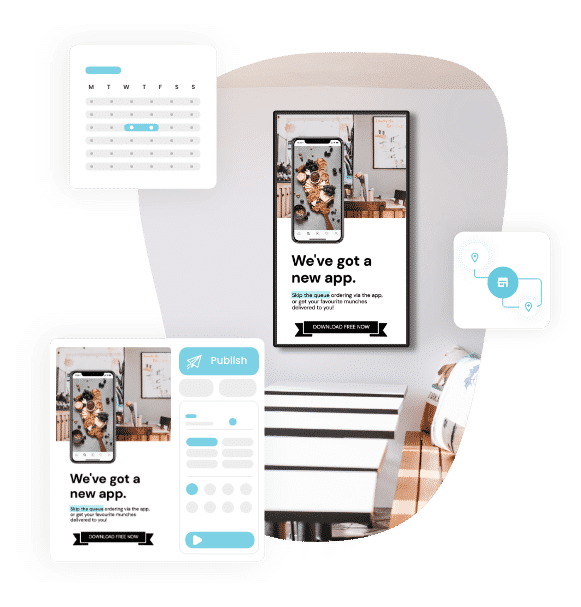 Target market
Meeting the needs of your target audience
is one of the most crucial parts of opening a coffee shop. Ultimately, gaining a clear understanding of your local neighbourhood and potential regular customers will dictate the type of café you eventually become. But what does that mean exactly? Well, will your ideal customers be all about a speedy flat white or cappuccino on their way to work? Or will they be more inclined to stick around, relax, and appreciate the nuances of a single origin V60 from Kenya? Will the aesthetics of your café play a role in who you want to attract? Or are you more concerned with a no-frills venue that pumps out amazing food and drink? Remember, coffee technology can range from easily affordable used pieces, to state-of-the-art grinders and machines that cost more than some new cars. Once you discover the answers to questions like these, you'll be able to make informed decisions and hit the ground running as you begin to attract the right crowd sooner rather than later.
Location
Australia is home to a lot of coffee shops. But that doesn't mean you can't stand out and successfully find your place amongst our dynamic café landscape. Researching and understanding how much competition you'll be up against is a great starting point. If you can dive into what they offer, and how you can
find your own point of difference
, even better. It should be noted that this works the same regardless if you're planning on starting up in the heart of a busy CBD, or a small regional town. By finding out what you're close to, and how much foot traffic is around, you can find the perfect spot to draw in all the coffee lovers that are close by.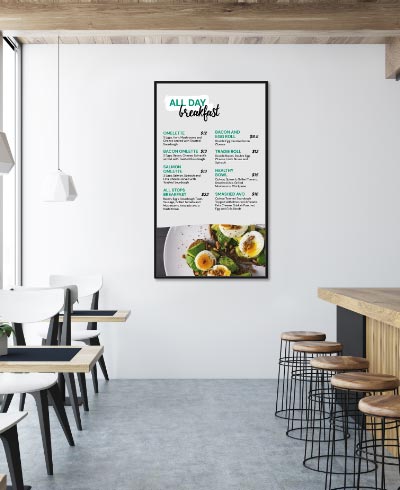 Menu
Getting your menu right can make or break your new coffee shop.
To make sure you put together a menu that will 'wow' anybody who walks through your doors, you'll want to find good and reliable suppliers for all of your staple products. Most notably, you'll want to find a solid wholesaler for your most important products. So, if your main focus will be on delivering out of this world coffee, make sure you find a solid supplier for your beans and milk. If the food is going to be the star of the show, then be on the lookout for the best possible fresh produce, bread and sweets. It can take a bit of time to get your menu right, but by simply starting off with the highest quality ingredients, you'll give yourself the best chance of doing just that.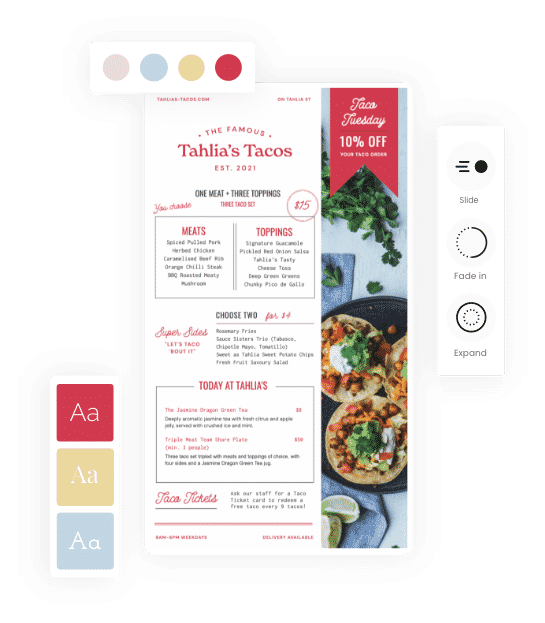 Marketing, advertising and signage
Building up a loyal customer base takes time. But with a well thought out marketing strategy, there's no limit on how successful your new café can be. Growing your social media profile keeps customers up to date with your amazing menu items, promotions and special events. And when they come to visit in-store, make the most of modern advertising solutions like
Mandoe Media digital signage
to keep the content coming. With the ability to quickly update your menu and display modern interactive experiences, you can keep your customers engaged, and strengthen your brand awareness. It's a no-brainer for those wanting to provide the best possible café experience while increasing daily sales.
Get in touch today!
Opening a coffee shop can be a tricky process at the best of times. There's no one way of doing it. If you take the time to consider the most important factors and create a welcoming space that people enjoy, you'll be well on your way to success. And if you want to continue to grow your brand presence, both online and in-store, you'll need the right type of digital signage to do so.
Get in touch and book a free demo
to see how Mandoe Media's digital signage solutions can take your idea of opening a cafe to the next level.
Written by Lachlan Ross
Marketing Manager at Mandoe
I'm a SAAS-focused marketer with 10+ years of experience who likes to think I've got a way with words - thanks for stopping by and checking out this blog.