When done right, a café can be a money making machine. From specialty shops with their very own roasters, to the hugest of huge franchises, there are plenty of ways of setting up shop that can lead to success. So what makes a coffee shop a success? Is it the atmosphere? The food and drink? The amenities that make you feel right at home? Well, it's a bit of all three – and a whole lot more. So if you're all about coffee and are wanting to dive into the world of café, here are 7 ideas that'll help make your café a success.
What type of café do you want to open?
There's a huge variety of cafés around nowadays. From starting your own niche specialty coffee shop to buying a franchise from a multi-national coffee giant – the options are plenty. No matter the route you choose to go, make sure you understand how it will affect your overall business plan and your potential profits down the line.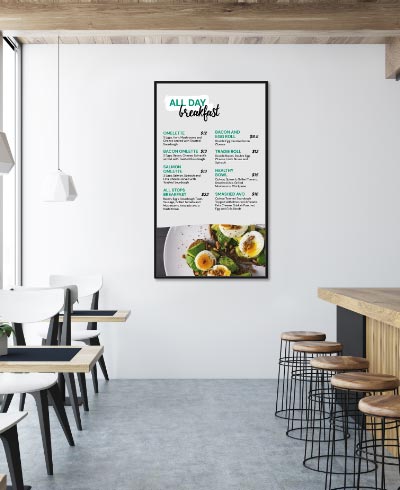 Cafe ideas | Find a great location
Cafés are a haven for socialising, relaxing and working. And if we're totally honest, they're great to simply pass the time. It makes sense then that you'll need to find a location for your café that's convenient for your customers. Now if you're going with a franchise operation, you'll have very little choice in the location of your store, but if you're starting from scratch, it's vital that you're in front of people when they need their caffeine fix. Look for a place where there's lots of foot traffic, and is close to other locations frequented by your ideal customer.
Make sure your product is top-notch
The Australian coffee crowd is a discerning
one
. They keep up to date with industry trends, read up on seasonal origins and love to try experimental brew methods. Of course, plenty just want a good old fashioned flat white to kick start their day. But no matter the customer's order, you need to make sure your coffee is the best quality it can be. To do this, you should source fresh beans, invest in the highest quality equipment you can afford, and make sure your baristas are well-trained in the art of making great coffee.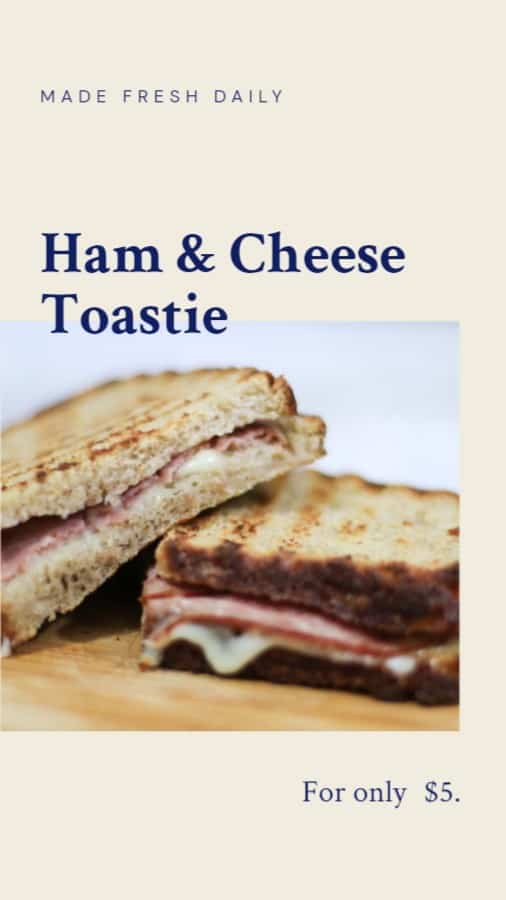 Cafe ideas | Provide customer service that's second-to-none
Well this one should go without saying. But you'd be surprised how often this can stop a café from really breaking through. Remember, people are coming to your café to buy your amazing products. They've chosen to visit you out of everyone, so make sure they enjoy their experience each and every time they visit. As it stands, the modern café keeps the counter front and centre. People walk up, order their coffee and wait for their name to be called. It's a simple system that'll get people in and out in no time (super helpful during the morning rush). It's also a great way to keep staff costs down as you don't need to have people waiting tables – big win!
Get the atmosphere right
The atmosphere you create will determine the customers that visit your store. This is where aesthetics and design play a huge role. For specialty cafés, it's common to see boutique brewing equipment meticulously placed on the counter top, inviting customers to sit and chat with their barista about their favourite bean. While at large chains like Starbucks, endless couches and cozy nooks create a mood that invites people to stick around for a while, pull out a book and laze the day away. However you decide to dress your café up, make sure the ambiance is a reflection of you and the type of café you'd love to visit yourself.
Cafe ideas | Add a little food into the mix
Not too many cafés get by on coffee alone. For those that want to add a little variety into their offerings, providing kitchen cooked meals (if you're lucky enough to have one), freshly baked pastries and an array of sandwiches can be a great way of boosting your café's revenue. And as an added bonus, stay on the lookout for local stores that you can team up with to sell these tasty treats. With this newfound sense of community, you'll notice customers will keep on coming back to support multiple small businesses at the same time.
Keep on top of your numbers
Look, the smell of freshly brewed coffee is intoxicating, and the challenge of opening your very own café is an exciting one. But when it comes to making sure your café is also a successful business, you'll need to watch your balance sheet – closely. Be honest about your potential profits, cashflow, expenses and general financial state. For the most part it's these factors that are the undoing of most cafés, not the coffee. Source reliable, well-priced supplies, be savvy with your staffing, and always look for areas that could do with some improvement.
Keep your customers in the know with digital signage
If you've got a café, it can be tricky letting your customers know all about your amazing offers, products and events.
Mandoe Media's digital signage
is a super simple way of creating, managing and deploying gorgeous graphics, videos and content – all in just a few clicks. No more reaching for the chalkboard, and no more pulling out the ladder to change your menu during busy periods. Simply log into our easy to use CMS and start designing - it's that easy. Start a
free
trial today or chat with our
team
about your cafe ideas
Written by Lachlan Ross
Marketing Manager at Mandoe
I'm a SAAS-focused marketer with 10+ years of experience who likes to think I've got a way with words - thanks for stopping by and checking out this blog.