A steady stream of foot traffic is one of the most crucial parts of running a brick and mortar store. The more people that walk in, the more opportunities to engage with your customers and grow your sales. As people begin to flock back to retail outlets and physical business locations, you'll need to find a way to increase foot traffic. Luckily for you, there are plenty of ways to do just that. Let's have a look at 5 easy ways to increase foot traffic to your store and boost sales.
Increase foot traffic with digital signage
Digital signage
is bright and bold. It gives a wonderful first impression and easily captures the attention of those passing by. By showing off your amazing products or services with beautiful images, graphics and videos, it becomes a lot harder for shoppers to walk by your store. And when we look at the numbers, it becomes an easy choice – digital signs lead to an average
17% increase
in foot traffic. So even if you're a small store on a quiet street, or a popular retailer trading in the midst of a chaotic shopping centre, having branded digital signage is the perfect way to invite customers through your doors.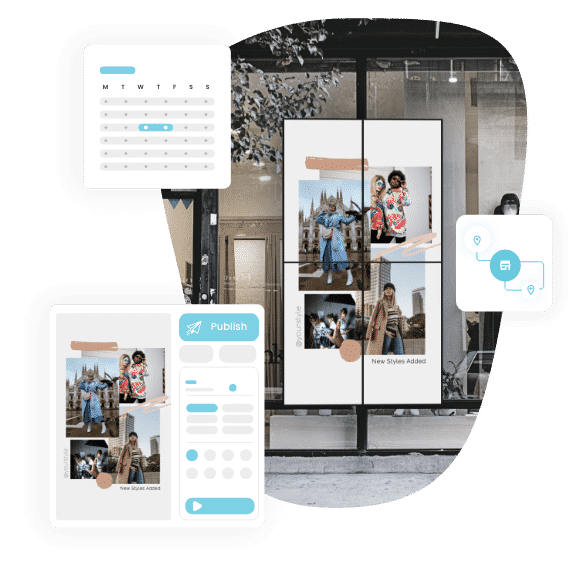 Exclusive in-store promotions
It's hard to resist a great deal or bargain. By showing off all of your amazing in-store exclusives via online advertising and digital signage, you can showcase your best offers that'll have shoppers visiting in droves. As most retailers usually have something going on, be it clearances, sales, special offers, new products and events, promoting these fantastic opportunities to your audience is a tried and true way of bringing more people into your store and eventually spreading the word about your amazing business.
In-store experiences can boost foot traffic
Brick and mortar stores have been fighting an ongoing battle with online retailers. And over the last two years, the amount of people moving towards online shopping has grown exponentially. One advantage that physical retail will always have over online shopping is the ability to connect. By using your physical space to connect, engage and educate, shoppers will bring more people in and spread brand awareness quickly. This could be an in-store visit from a brand ambassador, a treasure hunt for hidden deals, or a competition that gives customers the chance to win amazing new products or services. These experiences will differ from shop to shop, but overall, they all promote a social aspect of retail, and this will always play a huge role when it comes to increasing foot traffic and boosting your sales.
Market to families and kids
As kids grow older and build their independence, they have a bigger say in what their parents buy. Whether it's through persistence, or importance, getting your brand in front of kids can be the first step in bringing parents into your store and growing your customer base. The products or services could be for children, or they could be something that the whole family can get involved in. But increasing your brand presence across multiple platforms, like social media and children's T.V programming, is a well established way of getting parents and their children in-store and buying more.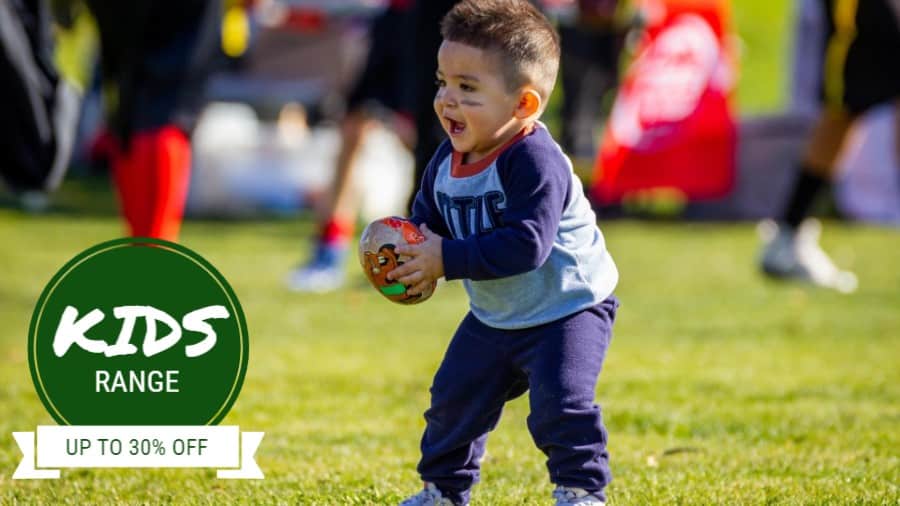 Online advertising
Even though your business is based around a physical location, getting on top of your
online advertising
game is an essential part of bringing more customers in through the door. Creating a more engaging online presence helps to unify your brand image across different platforms, keeping you front of mind when your audience needs exactly what you offer. And by crafting a compelling website, Facebook page, Instagram account, or any of the other social media platforms, you can set yourself apart and bring your brand closer to your customers, giving them more opportunities to engage, and eventually come and visit your store.
Bright and bold - Boost your foot traffic with Mandoe Digital Signage
Whether you're just starting out, or are a trusted store that's been around for decades, getting customers through your doors is the key to driving up your sales. With Mandoe Media's digital signage solutions, you can easily create and deploy beautiful and engaging signage in minutes – showing off your brand and attracting the customers you want.
Book a free demo today
and see how Mandoe can boost your business's sales.
Written by Lachlan Ross
Marketing Manager at Mandoe
I'm a SAAS-focused marketer with 10+ years of experience who likes to think I've got a way with words - thanks for stopping by and checking out this blog.