There's nothing like the comfort of your local cafe. Let's look at some cafe design ideas. It has its place as a meeting spot for friends, a relaxing space to read your favourite novel, or a spot to dig in and get some work done. A great cafe has the power to make people feel at home and engage with the space around them. And while it's important to get your products and service right, the physical environment also plays a crucial role. So, no matter if you've just opened your doors, or you're a hospitality veteran looking to step up your cafe interior game, we've got a few cafe design ideas that will help you create the space of your dreams.
Cafe design ideas
Before you get started, here are three simple things you'll need to consider when deciding on your cafe decor.
Stay true to your brand
To really stick in the minds of your patrons, your brand has to flow through everything within your cafe. This includes your products, service, people, and overall identity. Any interior design choices you make need to reflect this. From furniture and visual art, through to music and reading material, the ambience you create needs to enhance your brand at all times.
Get the lighting right
Everybody loves a bit of natural lighting. So if this is an option, do your best to make the most of the sun and let your cafe soak in that organic light. If natural light is limited, you may want to consider which types of lights will best suit your brand and the space itself.
Choosing the right lighting
will direct your customer's focus to certain spaces and dictate the feel of your venue, so choose wisely!
Attractive and interactive
Getting shared on social media is an important part of any business marketing strategy. For the food and hospitality industry, it's vital. These days, many people love to show off their food, drink or the cute venue they're meeting a friend at. And for those looking for a new place to catch up and eat, getting crystal clear images across their favourite social media platform is key to where they go. And as a major plus, it's some of the cheapest, most effective advertising available. So don't let it go to waste.
Ideas and themes for your cafe interior design
While you don't have to go all out on a specific design type for your cafe, a strong motif throughout will create a stronger brand presence and deeper brand awareness amongst your loyal customers.
Industrial
Run-down warehouses, converted factories and rough around the edges styling. Popular amongst many inner-city neighbourhoods, it's the industrial style cafe! Here are a few more ideas if you want to go down this path:
Exposed materials and architecture
Lots of brick, beams, piping and wood
Forget curves, it's all about straight lines and sharp, square angles
Old metal gears and components fit in nicely
Colours include: black, silver, brown, copper
Modern
Simple. Practical. Modern. This style usually borders on minimalism and favours function over form, and as a highly stylised design concept, everything should have a purpose. Check out some modern ideas below:
Lots of crisp, clean lines
Smooth hard surfaces juxtaposed against textured furniture
Stripped back sophistication
Light sand dark wood tones accented with different metals
Colours: white, brown, cream, silver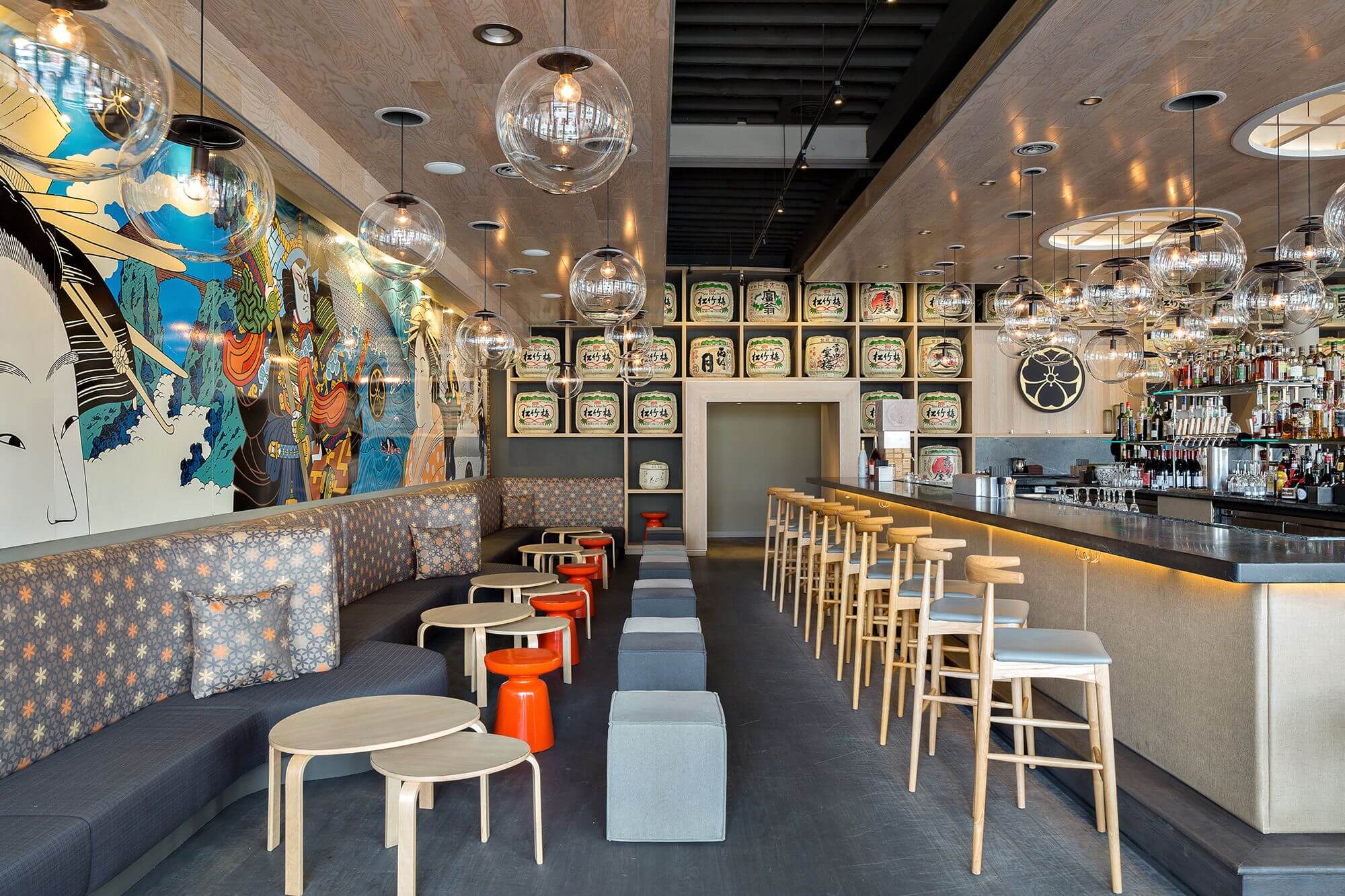 Mid-century
A little bit of Palm Springs in your very own cafe. This is where pop-art and vibrant colours meet unique materials and just like modern designs, function takes the lead over form. Add a little pop to your cafe with these mid-century ideas:
Contrasting materials that include plastics, vinyl, glass and wood
Go nuts on the geometric shapes
Light woods are great for your tables
Ergonomic furniture
Colours: Toned down greens, yellows red and more
Rustic
This is where natural materials really shine. Rustic design makes the most of nature, incorporating organic materials like wood, plants and recycled farmhouse decor to make you feel comfortable for the get-go. Get back to nature with the following rustic design tips:
Wood, wood and more wood
Pick up some pot plants and other earthy materials
Re-use old jars, doors, shelves, chalkboards etc.
Lots of raw stone, wood and metal
Colours: Keep it earthy with brown, cream, tan, green
Vintage
Like a period piece film set in your cafe, vintage design creates a warm feeling of nostalgia for your customers. With a focus on delicate patterns and furniture from the past, it's a welcoming design concept that piques everybody's interest. Below are a few easy ways to step back in time:
Older generation styled furniture
Lots of bookshelves and trinkets to adorn them
Op-shop items all over (luggage, tins, toys etc)
Chests (great as tables)
Colours: Faded pink, burgundy, blue cream and brown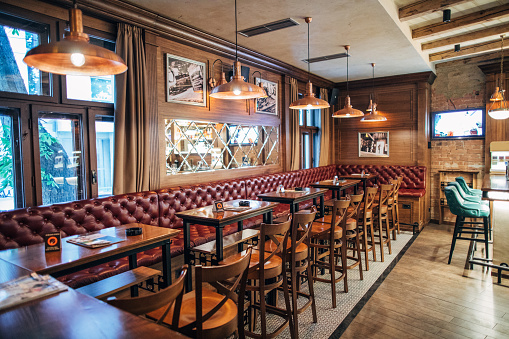 Boost your cafe culture with digital signage
While all of these tips can help make a great cafe, at the end of the day, it's your personality that needs to shine through. By choosing cafe design ideas that reflects your business values, you'll have a much easier time attracting your ideal client, and keeping them as a loyal customer. And even with some of these older styling tips (vintage, rustic etc), having a touch of digital magic is always a good idea. Use
digital signage
to display and update your menu and showcase unique branded content in-store. With
digital signage
, you can create, manage and deploy rich, dynamic content that complements your cafe design ideas while always staying true to your brand. If you're ready to bring in new customers to your cafe,
reach out and book a free demo today
.
Written by Lachlan Ross
Marketing Manager at Mandoe
I'm a SAAS-focused marketer with 10+ years of experience who likes to think I've got a way with words - thanks for stopping by and checking out this blog.