The ins and outs of starting a cafe can be a little overwhelming. From deciding where you'll set up shop, choosing your ideal customer, where you'll source your beans and much much more – there's a lot to think about. As coffee lovers become more discerning with each passing day, choosing the right equipment to nail your brew is vital for your cafe's long term success. Yeah sure, you could just grab the first espresso machine you find, or the cheapest grinder you come across, but will that brighten up your daily cups and keep the people coming back for more? Probably not. And while you'll want to keep costs down, there is a balance you can strike that will help your bottom line, and keep your customers happy. So to make sure you're heading in the right direction, here are some essential bits of cafe equipment that you'll need to kick start your cafe journey.
Espresso machine and grinder
Alrighty. These are the big two. The heart and soul of any good cafe is their coffee. Obvious, right? To get your brews consistent, clear and tasty, you'll need a top-notch grinder to make sure your beans are freshly ground to a uniform size, and an espresso machine that lets your baristas extract that caffeinated magic. You'll want to consider how much coffee you plan to sell, what type of coffee you'll be serving (espresso/filter/both), how important are aesthetics and cost. Ultimately, these two bits of equipment will be one of your larger upfront costs, so making sure you get right is critical. When doing your research, consider both new and used pieces, and if you can, see if you can try before you buy via a
leasing program
. This way, you should have no problem finding the perfect espresso machine and grinder for your cafe.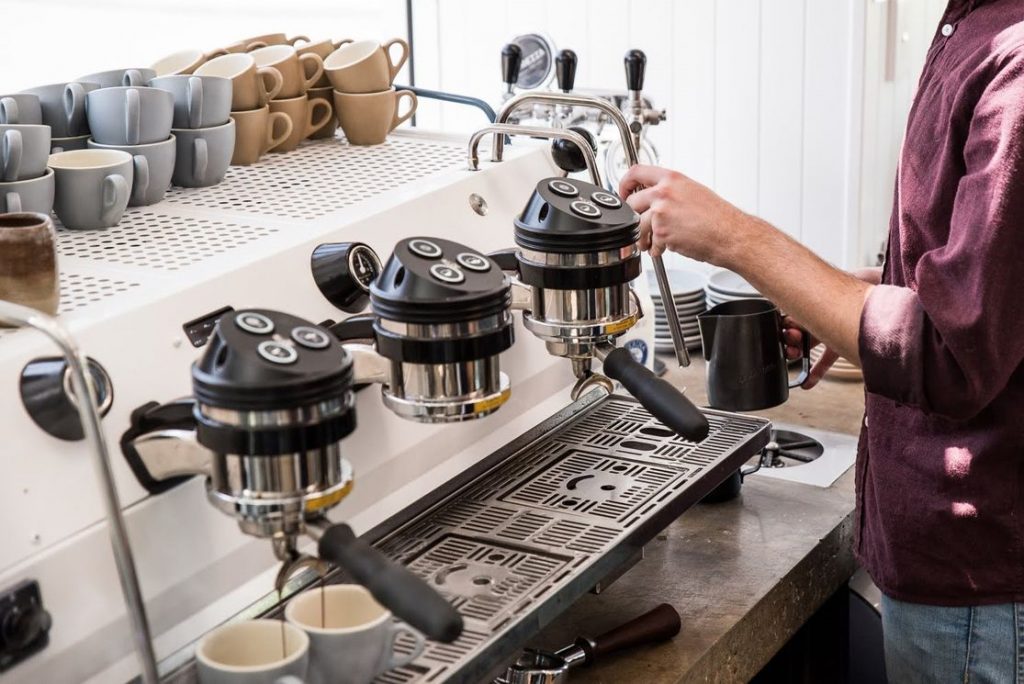 Other food and drink options
Some cafes just do straight up espresso coffee. For everybody else, you'll need to offer other food and drink to keep the lights on. When considering these options, think about niche products and items that can help you stand out from the multitude of other cafes out there. Here are a few other cafe equipment suggestions:
Drip coffee machine - Great for batch brew and filter coffee lovers
Coffee press/Pour over - For those who like an old school taste and hands on experience
Water filtration - Since coffee is 99% water, having a nice reverse osmosis system can really enhance your cups
Food storage - Clean and accessible food storage for your amazing snacks
Blenders and juicers - Offering a fresh taste alongside your coffee will get people's taste buds dancing
Cooking devices - Some stoves, ovens, and toasters can really open up what food you serve up top your customers
Ice maker - Great for soft drinks, water and ice coffees in summer
Tech and software
To maintain smooth operations of your business, choosing the right technology and software is vital. It's an often overlooked part of cafe equipment that you need, but without the right technology, things can fall apart quickly. Here are a few things to consider:
Security system
QR scanning
Point of sale system
Rostering system
Booking system
Internet network
Storage, refrigeration and health guidelines
Getting your food storage right is non-negotiable. You'll need to meet strict
health guidelines
if you wish to remain open and serve the safest products possible. With food on the menu, you'll no doubt have a lot of perishable goods being used, and so keeping them in a clean, refrigerated location is a must. To do this, you'll need:
Refrigerators and freezers
Insulated storage
Accessible shelving
Food storage containers
Plastic wrap/eco friendly wraps
Consumables
It's part and parcel of owning a cafe that you will need to offer some consumable, single use goods to your customers. Unfortunately, for some time, this has usually meant a lot of single use plastic. But as times change, so do the products. If you want to keep it eco-friendly consider items that are made out of recycled/recyclable materials, or materials that are
easily biodegradable
. These consumables include:
Takeaway cups and lids
Straws
Napkins
Paper bags
Serving cups and crockery
Between the myriad of coffee sizes and food choices at your new cafe, you'll have to consider how all of this will be served. And when it comes to cups and crockery, weigh up aesthetics against functionality and cost. Sure, those amazing imported espresso cups are gorgeous, but is the cost worth it? If so, go for it! If not, shoot for something a little more practical.
Cleaning products
Like any other food service, keeping it clean will keep you in business. Having a spotless cafe will create an inviting atmosphere that people can't say no to. To do this you'll need to get your hand on some basic cleaning equipment, plus some other specialised stuff. These include:
Mop and bucket
Cloths and sponges
Cleaning sprays
Industrial dishwasher
Accessible bins and bags
Menus and signage
For a social space like a cafe, keeping your customers engaged will keep them coming back. That's where
interactive digital signage and menus
come in.
Digital signs increase foot traffic
, boost sales, improve customer experience, and save you money. As a part of your overall marketing strategy, they are a simple solution that can breathe new life into your cafe via interactive content, new offers and social media feeds.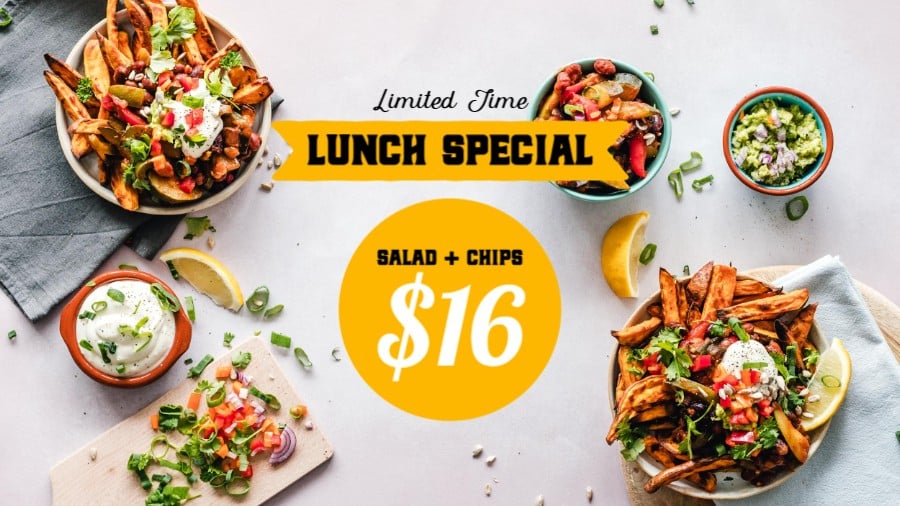 Ready to give it a crack?
There's a lot to consider when starting a new business, let alone something as vibrant and evolving as a cafe. But remember, stick to the above tips and you'll put in place the basic building blocks that get your cafe where it needs to go. Once you've got your cafe equipment essentials all sorted, and want to take your brand story up a notch,
Mandoe
can help. With our beautiful collection of digital signage CMS and hardware, you can stand out from the crowd and really bring your cafe to life. To learn more, get in touch today.
Written by Lachlan Ross
Marketing Manager at Mandoe
I'm a SAAS-focused marketer with 10+ years of experience who likes to think I've got a way with words - thanks for stopping by and checking out this blog.