Getting new clients through the door of your salon or spa can be a long and winding task. But with the right marketing strategy and some clever social media advertising, you can build on your loyal base of existing clients and boost those appointment bookings in a flash. Take a look at the following salon ideas to see how it's done.
What keeps your customers up at night?
The success of any business is the ability to meet the needs of your customer. By finding out what keeps them awake at night, you can easily tailor your products or services to solve these problems and keep them coming back. You can do all of this through social media and paid ads. Showcase your best price points, loyalty program options, booking flexibility and any other factors that help your salon stand out and you're on the right first step to an effective marketing strategy.
Salon ideas 1 - Stay up to date on your social channels
Got any followers that haven't booked in with you for a while? Reach out and remind them that your salon is there to help. This doesn't just have to be followers on your business handle either. All staff can have a look through their own personal followers on Instagram and message the most engaged, to come in and pay you a visit. And of course, if you'd like to boost that number of engaged followers, always remember to use geotags and hashtags that are specific to your area, services and latest trends.
Salon ideas 2 -Make the most of contests and giveaways
Competitions and giveaways
are a tried and true way to generate a buzz around your salon business. Put together a seasonal product basket or offer a few luxury service prizes and send them out on your socials – it's that easy. To really help boost your social media engagement, ask entrants to share the post, tag a couple of friends, and use a contest specific hashtag. Before you know it, all of your followers are now advocating for your salon and spreading the word about how great your business is, and how much you love to connect and engage with your customers. Win-win!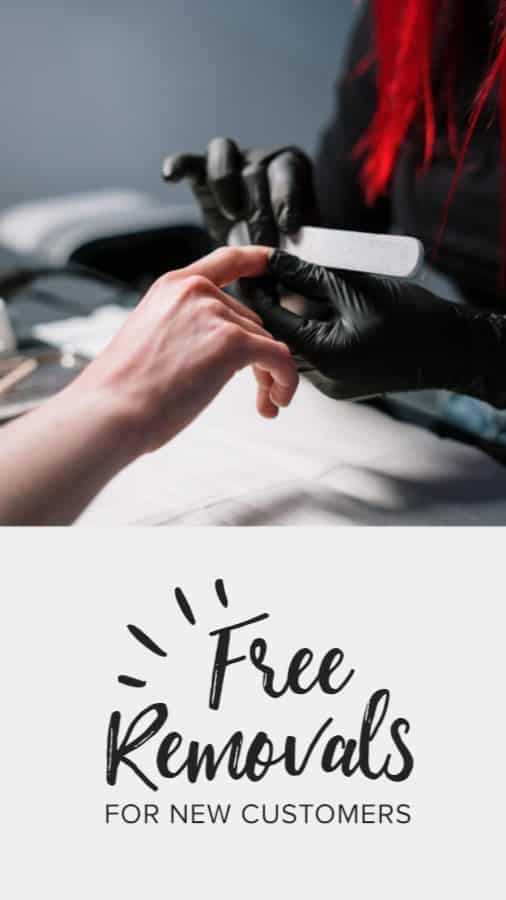 Salon ideas 3 -Mobile for the win
Google loves mobile websites. And there's a good reason for it. With most people accessing websites via their smartphone or tablet, you'll need to have a responsive website that loads quickly and looks beautiful on a handheld mobile device. This includes having a sleek online booking system that makes it easy for potential customers to book an appointment. You don't want to miss out on new bookings because things get a little sluggish at the wrong time!
Salon ideas 4 -Give back with rewards programs
Show your clients that you really care about them with a rewards program. With an ongoing membership program, you can create a community within your salon, one that people will want to share with their friends. And while we're only the subject, for those clients who do recommend your salon to their friends and family, why not build on your membership and offer a few extra incentives for spreading the word. They've done a great job at advertising your business for you, so why not show them a little extra love? It's a sure fire way to attract new customers and really look after your existing client base.
Salon ideas 5 - Keep an eye on your reviews
Online presence is everything for businesses these days. So ensuring that your reviews are up to scratch is vital if you want to bring in your ideal customers on a regular basis. Keep all business information up to date, directly link to your website or socials, and don't forget to engage with reviews by commenting and replying to those who've taken the time to review – this goes for positive or negative feedback. By doing this, everybody can see that you're listening to your customers, value their input  and are always on the lookout for new ways to improve your salon to meet their needs.
Salon ideas 6 -Update your brand image
As an extension of your online reviews and social media presence, your website should be bang on with its messaging, matching up with all of your other marketing communications. A clean, easy to navigate website will keep visitors on-site longer and boost the chances of them booking an appointment. It's essential that you guide visitors through your brand story that leads towards a clear and attractive call to action to book an appointment or buy a product.
Connecting online with in-store
Following these salon ideas will give you a great headstart on attracting your ideal client into your salon. But to keep those new customers coming back, why not include some crisp, beautiful digital advertising in-store? Make the most of digital signage to display your logo and showcase unique branded content in-store. With
Mandoe Media digital signage
, you can create, manage and deploy rich, dynamic content that shows off your salon's personality and grows your brand awareness. Update your services and special deals in real-time, showcase some of your most sought after packages and display relaxing, interactive content for your customers to enjoy while they wait. If you're ready to bring in new customers to your salon,
reach out and book a free demo today
.
Written by Lachlan Ross
Marketing Manager at Mandoe
I'm a SAAS-focused marketer with 10+ years of experience who likes to think I've got a way with words - thanks for stopping by and checking out this blog.