Marketing a restaurant
is the process of showcasing the food and service that is on offer. Doing so in a way to tempt people inside to enjoy a meal. A successful restaurant marketing strategy will attract new customers and tempt existing ones to dine more often while building brand awareness. Selling more meals so that your customer base grows, and your business becomes more profitable is the main objective of any restaurant marketing strategy.
Clever restaurant marketing creates loyal customers
To market your restaurant successfully you need to put together a plan that enables you to understand your customers and make a connection with them. One that also draws attention to what you have to offer and does so in a way that tempts people into your restaurant. Effective marketing ensures that once someone has dined with you, they will want to return again and again. Turning casual diners into loyal repeat customers. Over the course of several years, those loyal customers will end up spending a lot of money with you. Especially when your marketing encourages them to visit your restaurant, with family, friends, and colleagues and host large meals to celebrate their special occasions.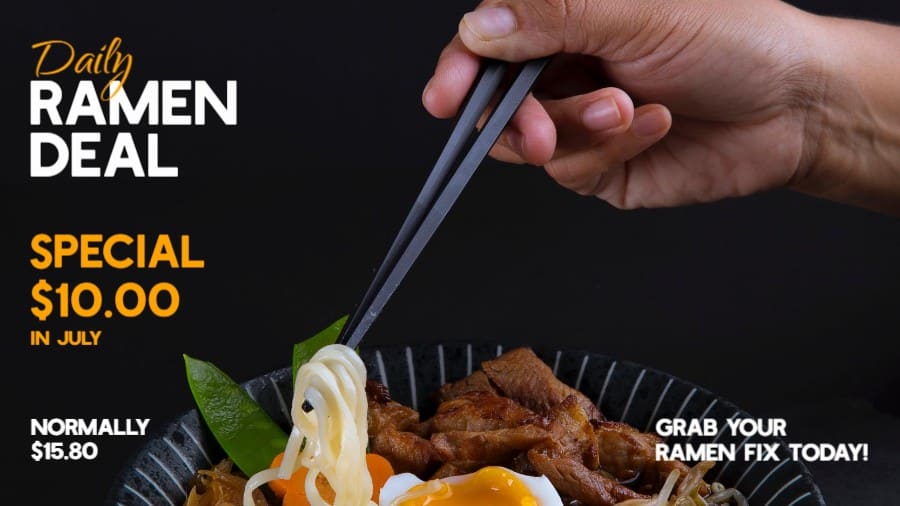 What advertising mediums can restaurants successfully use?
Fortunately, there are many effective ways to market a restaurant or other type of food service business. The four main marketing methods or formats are:
In restaurant marketing – things like displaying promotions on digital screens, using tabletop advertising materials or including special deals on the menu.
Online marketing – as well as having an up-to-date Google My Business (GMB) listing, restaurants can market through their website, running display ads, posting on social media or by using email marketing.
Marketing using print – in some areas running ads in local papers or handing out leaflets on the street are still effective ways to advertise.
Audio-visual marketing – radio and television advertising can generate interest, build brand awareness, and make people curious enough to pop in for a meal.
What are the most effective marketing techniques for restaurants?
Those are the different advertising mediums you can use to make people aware of what you have to offer. Now, we are going to briefly consider the different marketing methods a restaurant can employ.
Discounts and promos – people always enjoy value for money, so running a 20% off or an "order two courses and get your desert free" promotion, always works well.
Loyalty programmes – Repeat customers are extremely valuable for any restaurant. According to a joint study carried out by BIA Kelsey and Manta, returning customers spend around 67% more than a new one does. Loyalty programmes are a highly effective way to get people to dine with you regularly.
Experiential or engagement marketing – providing customers with an immersive experience, that they enjoy, makes it highly likely that they will return. Running theme nights is a big part of this, it also provides you with the chance to get to know your customers and better understand what they enjoy the most.
Event marketing – on a similar note, running events works too, for example, taster evenings, cooking demonstrations or hosting a fashion show, all create buzz and bring people into your restaurant to enjoy more than sitting down for a meal.
All the above techniques can be advertised in multiple ways, using the tools and formats we spoke about above. Now that you have a better understanding of what marketing for a restaurant is, it is time to choose your medium. If you are not already using digital screens, we suggest that you start there. Using our
software
, you can easily adapt a TV or screen that you already own and turn it into a hugely powerful marketing tool.
Written by Lachlan Ross
Marketing Manager at Mandoe
I'm a SAAS-focused marketer with 10+ years of experience who likes to think I've got a way with words - thanks for stopping by and checking out this blog.