Want to eat somewhere where the interiors are as special as the food? Whether you want glitzy, chic, theatrical, romantic, sexy or a classic setting? We´ve got you covered. Our list of Insta Worthy dining spots is sure to wow you and your followers. The Instagrammable restaurants that made our list all offer beautifully presented, appetizing food, which is served with a flourish, in unique snap worthy settings. We sincerely believe that this is the ultimate list of London´s most photogenic restaurants.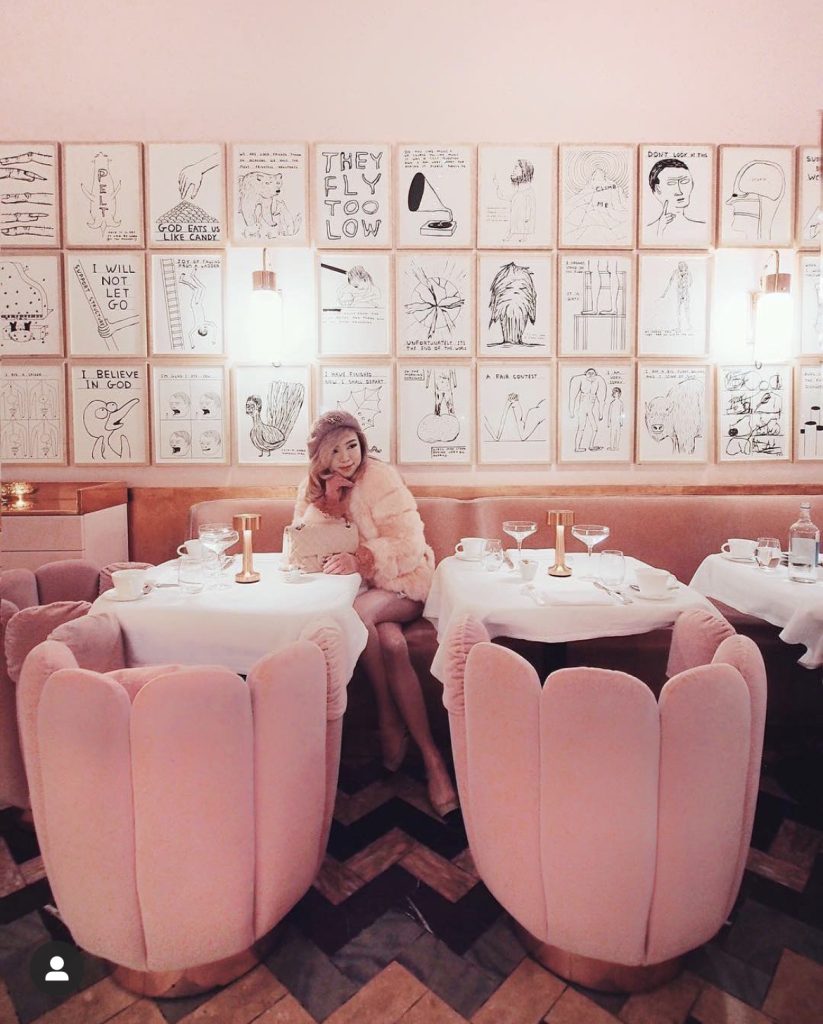 387k Followers #sketchlondon 84,002
Where:
9 Conduit Street, Mayfair, W1S 2XG With four distinct dining experiences, no matter how often you dine at Sketch you will end up with fresh and interesting photos for your followers. Choose between the quirky Glade, the Parlor, the Library, and the Gallery. Even the bathrooms are photogenic. Sketch´s famous pink Parlor has been transformed into sunny yellows and honey, which creates a mellow, relaxing, yet chic ambience. If you want a more formal experience, book a table in the Lecture Room and Library. The food by chef Pierre Gagnaire is inspired by his three-star Paris restaurant. It is exquisite and refined. They regularly swap out the centrepieces and host art exhibitions. So, this iconic Mayfair restaurant always offers something new for Instagrammers.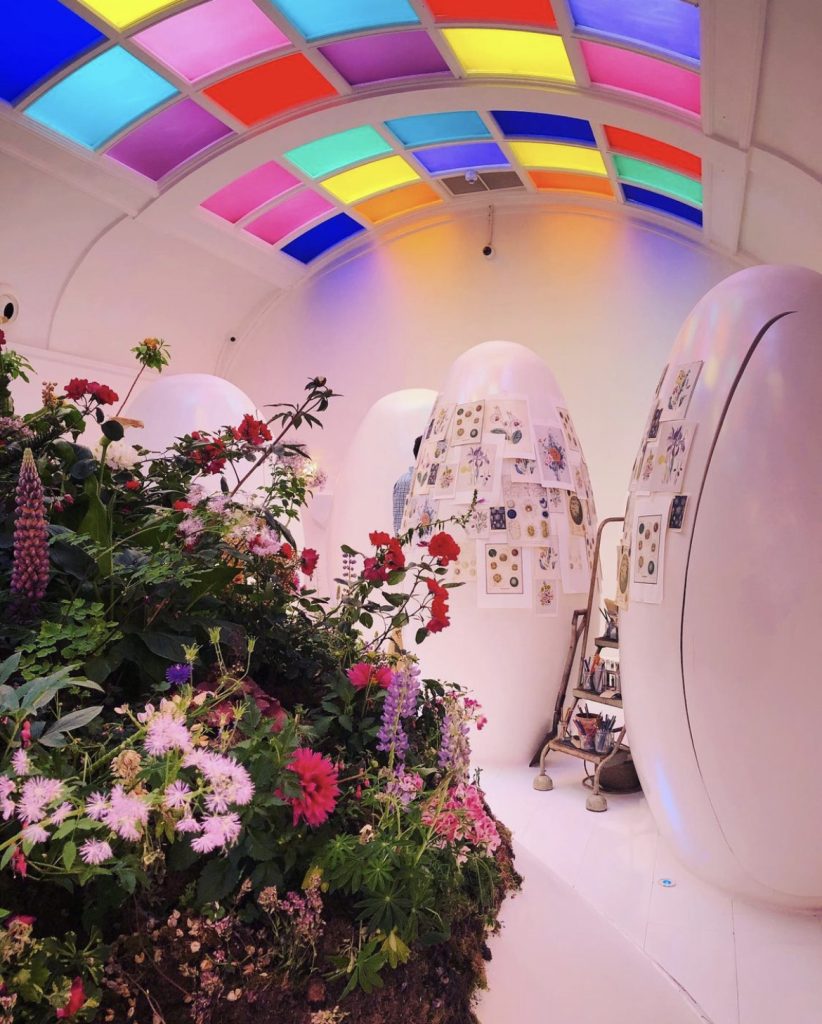 53.6k Followers #bobbobricard 26,903 posts
Where
: 1 Upper James Street, Soho, W1F 9DF Step back in time, to a period when elegant dining and exceptional service were the norms. This beautiful Gatsby style restaurant serves stunning food, from an exceptional menu inspired by the cuisines of Russia and Europe. The Russian seafood dumpling is a taste sensation. David Collins, the legendary designer, created this stunning interior. He was inspired by the Golden Age of Travel. The Orient Express inspired the comfortable booths that each table sits in. Its stunning dishes snapped against the backdrop of Bob Bob Richard´s flamboyant interior is sure to catch the eye of every single one of your followers.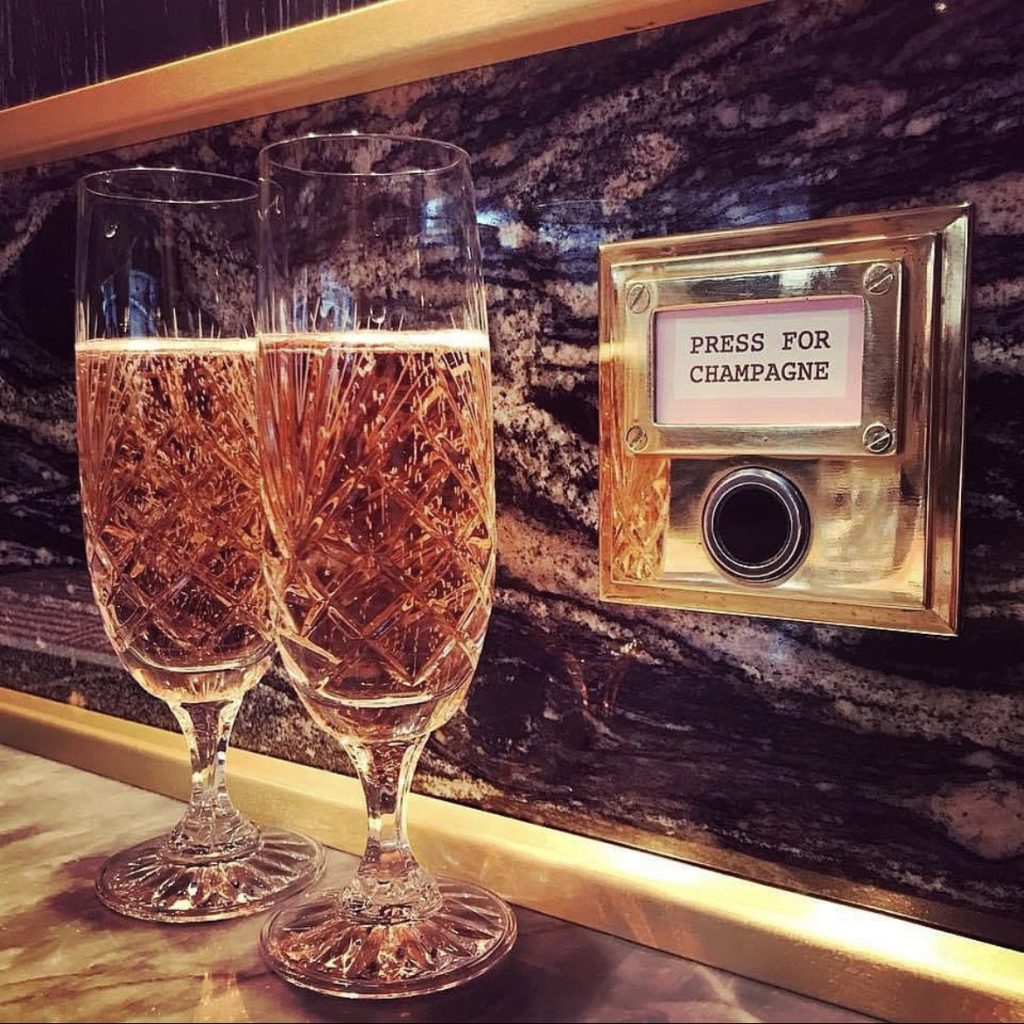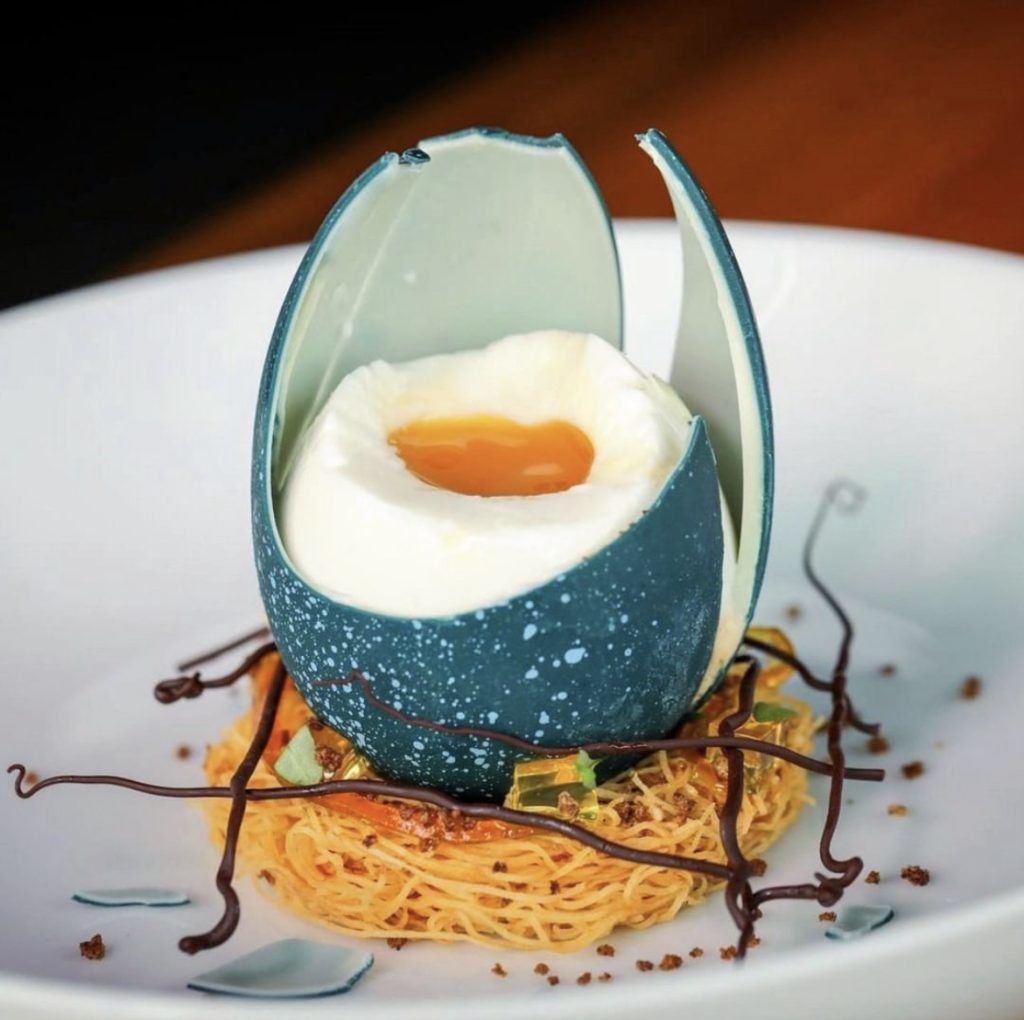 70k followers #23,255 posts
Where
: 66 Knightsbridge, London SW1X 7LA At Heston Blumenthal´s Hyde Park restaurant, the food is the star, it really is photogenic. So beautiful that it is almost a shame to eat it. The ambience is calm and relaxing, yet very sophisticated. There is something quite special about being walked through the menu by your deeply knowledgeable waiter. Then having a sommelier help you to choose the wine. There is plenty of theatre too. The kitchen is behind floor to ceiling glass, so there is the opportunity for captivating shots. Especially of the unique pulley system, they use to spit-roast meat over an open fire. When you face the other way, you get to enjoy uninterrupted views of Hyde Park.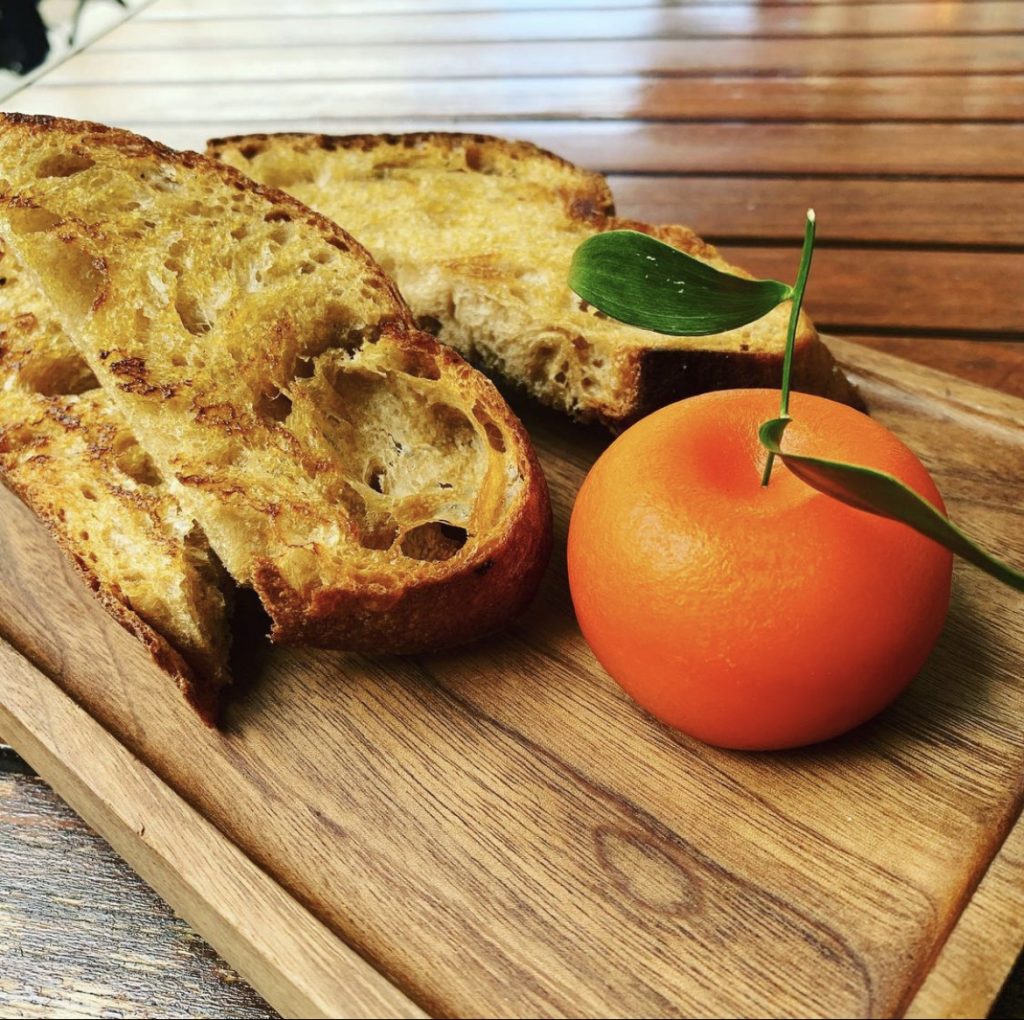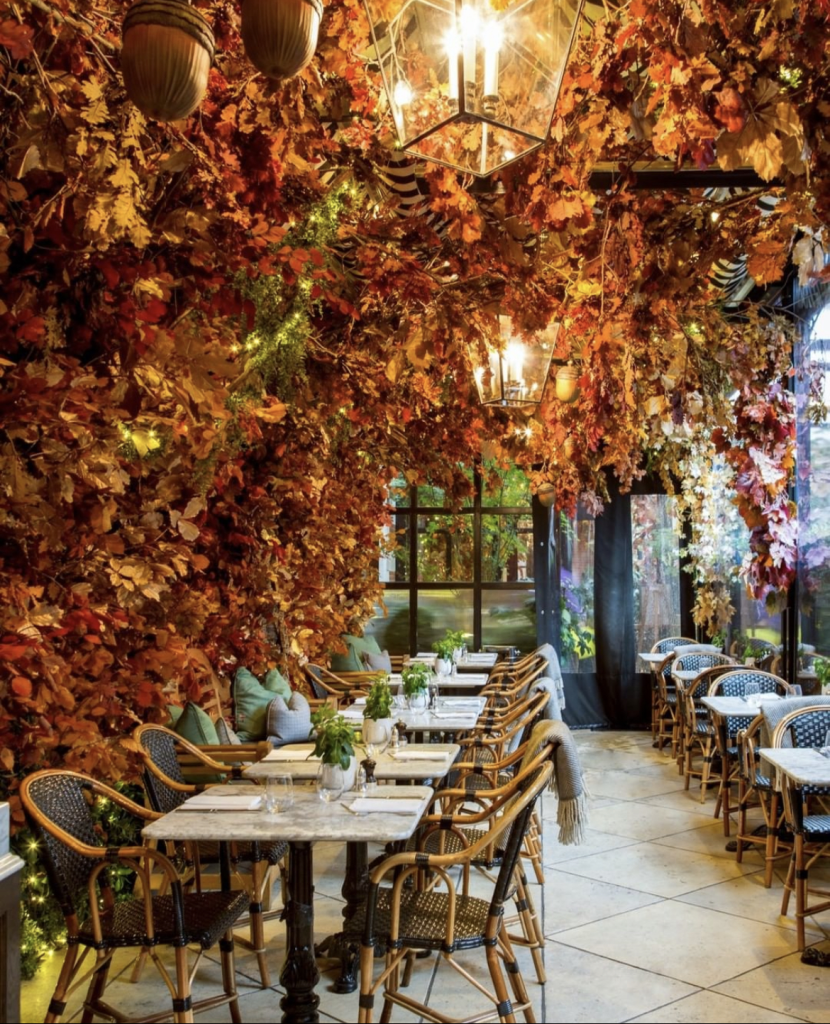 105k Followers #dallowayterrace 13,143 posts
Where:
The Bloomsbury Hotel, 16-22 Great Russell Street, WC1B 3NN There´s a reason Dalloway Terrace is known as London´s most instagrammable terrace. They change their display every season. Completing the look with beautiful fairy lights that add sparkle and dress the dining area in new clothes every evening. In the summer, expect stunning floral displays. During the autumn, stunning russety displays warm the terrace. For the winter, the décor changes again to create a soft warm, twinkly space in which to dine. Its retractable roof creates a true al fresco dining experience, in the heart of London. Covent Garden and Oxford Street are just a few steps away. The menu is light and fresh. Dalloway´s Tiger Prawns with Green Mango and Chili is beautiful to look at, as well as to eat.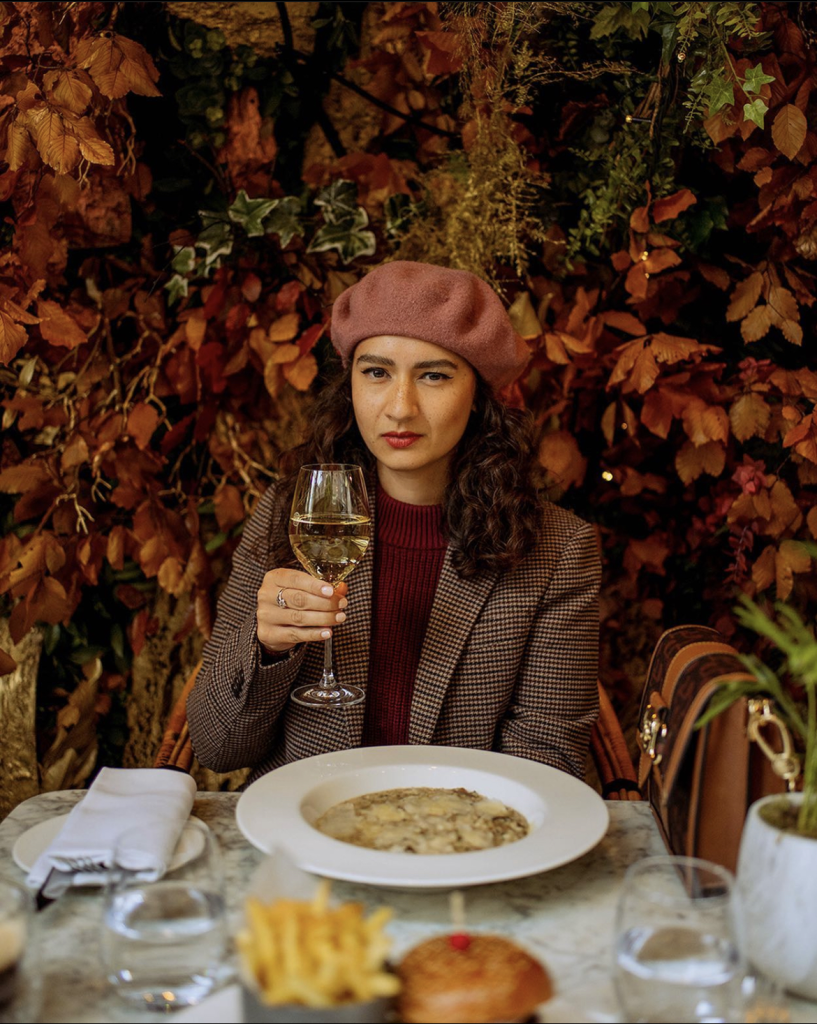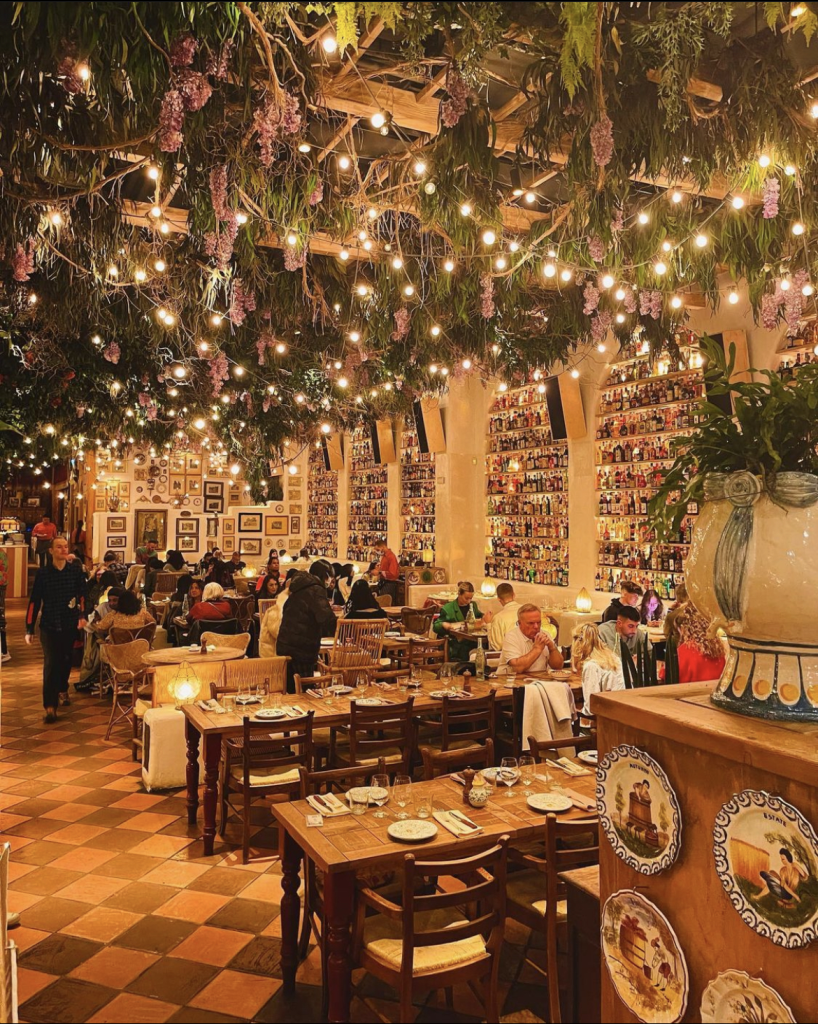 58.7k Followers #circolopopolare 8,558 Posts
Where
: 40 Rathbone Place, Fitzrovia, W1T 1HX Circolo is described by many as a Sicilian trattoria. As you would expect, the food is Italian, very Italian, but with a twist. The authentic Carbonara is served in a pecorino wheel. Their truffle caciocavallo and parmigiana cheese crocchettes are called Everyday I´m Trufflin¨. A zany approach to the menu that is very much reflected in the décor. To say that the interior of this Fitzrovia restaurant is unique is an understatement. The walls are lined with 20,000 bottles of booze from around the world. In the summer, you can eat al fresco on their traditional Sicilian terrace. But even when you eat inside you feel like you are outdoors. The ceiling is carpeted by a densely packed combination of lights, flowers, and deep green leaves.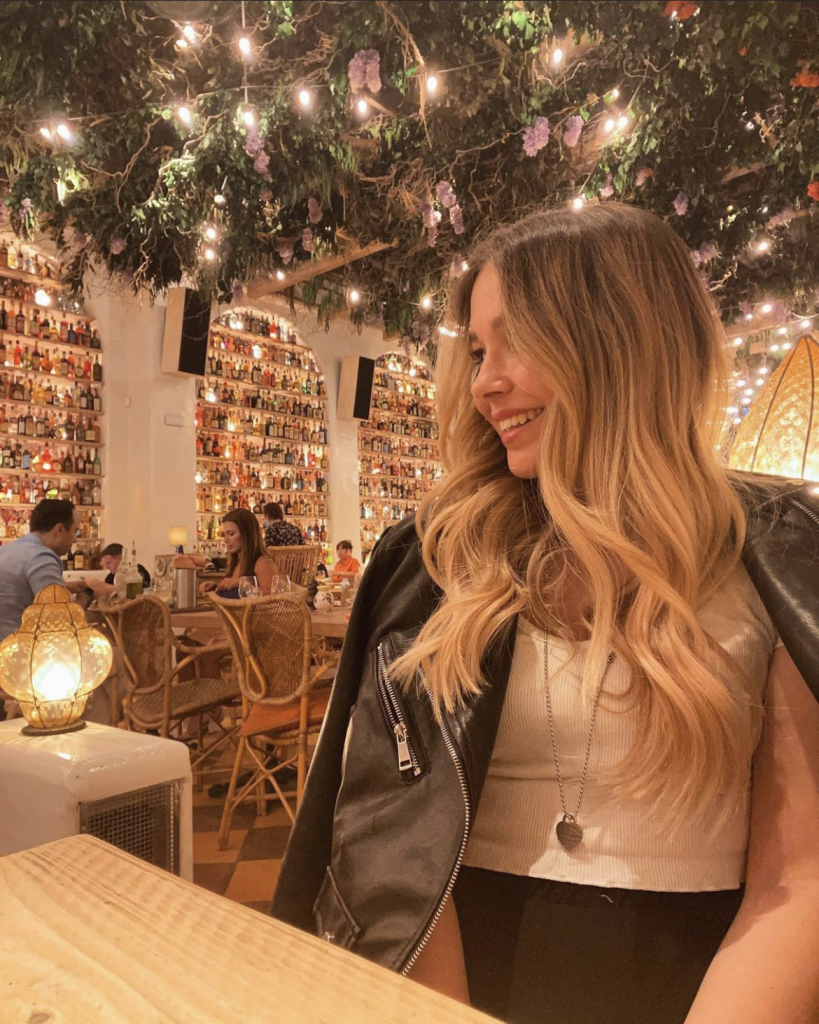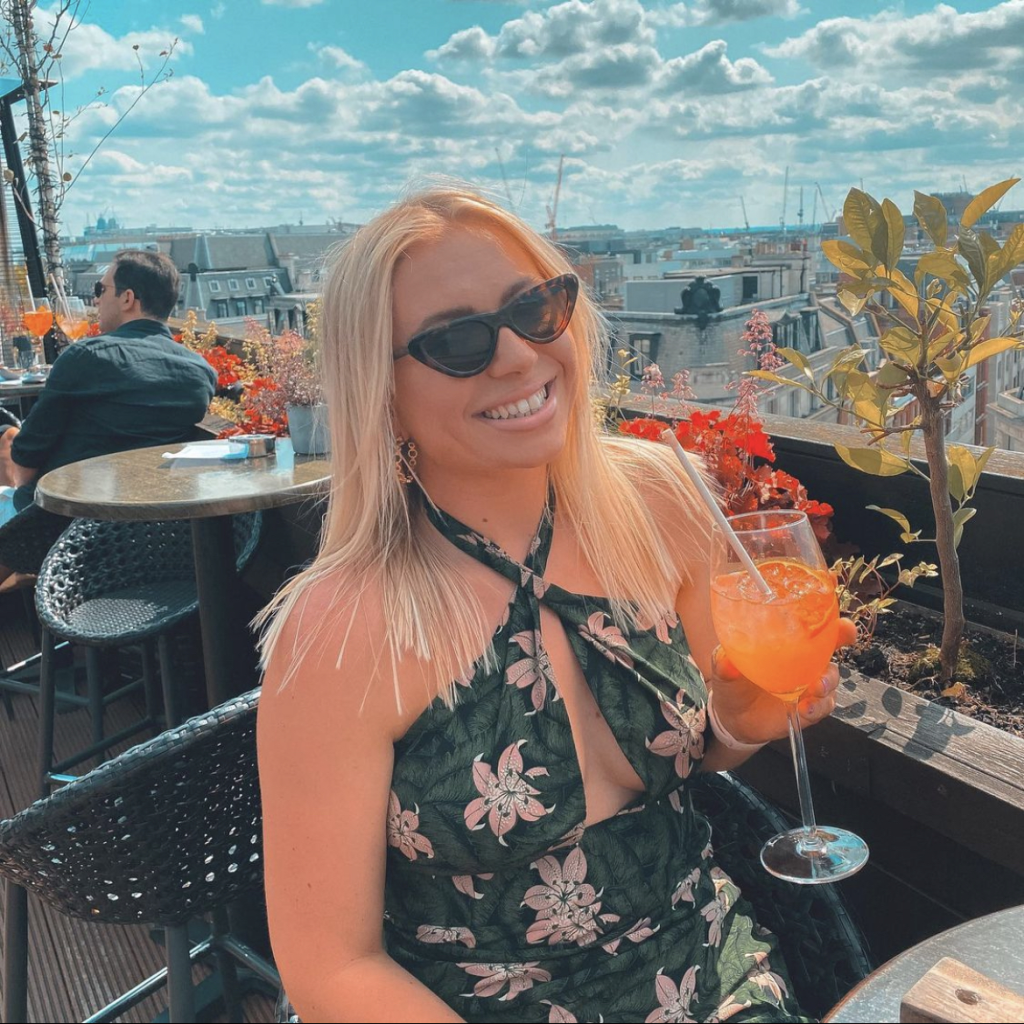 10.2k Followers #aquanueva 3,773 Posts
Where
: 5th Floor 240 Regent Street, W1F 7EB (Entrance 30 Argyll St) London W1B 3B This
Central London Spanish restaurant
is a treat for the senses. Its chic, contemporary interior which has a stunning vaulted ceiling and white mosaic flooring, gives way to a stunning terrace that offers a unique view of the city. The modern Spanish menu is inspired by the country's tapas tradition. As the seasons change so does the choice of small Spanish plates. So, there is always something new to photograph and share. But their exquisitely presented signature dishes, like beef short rib and spiced crab tostados, are available year-round.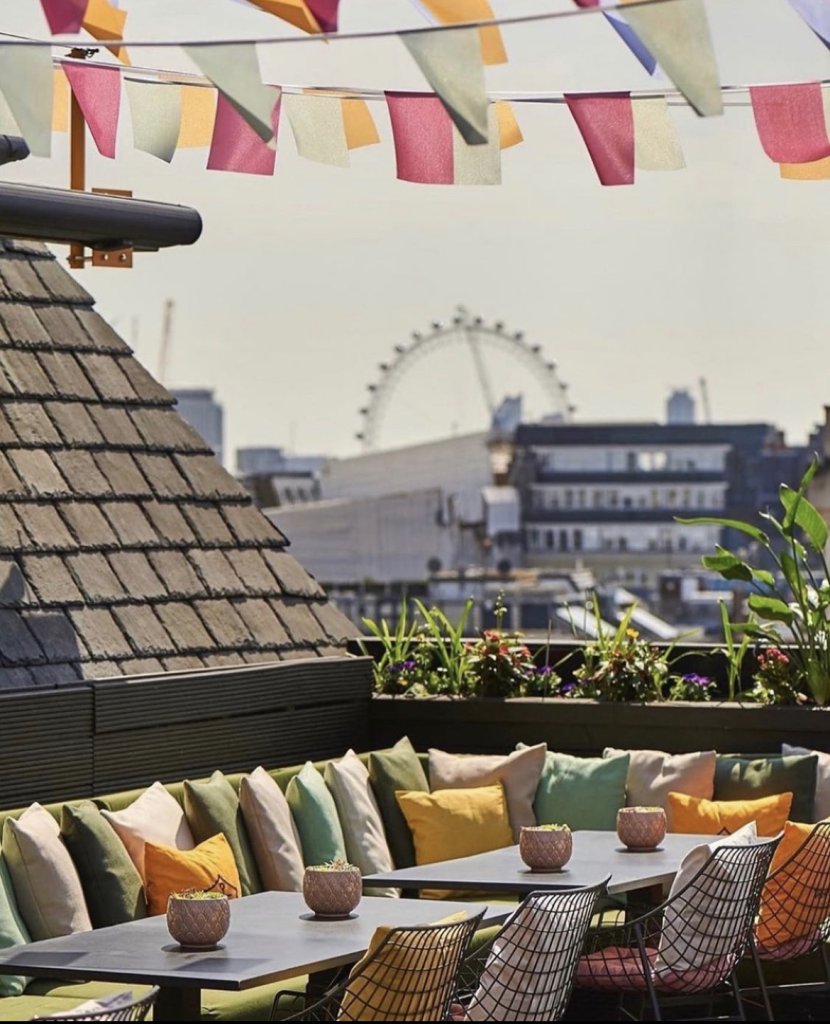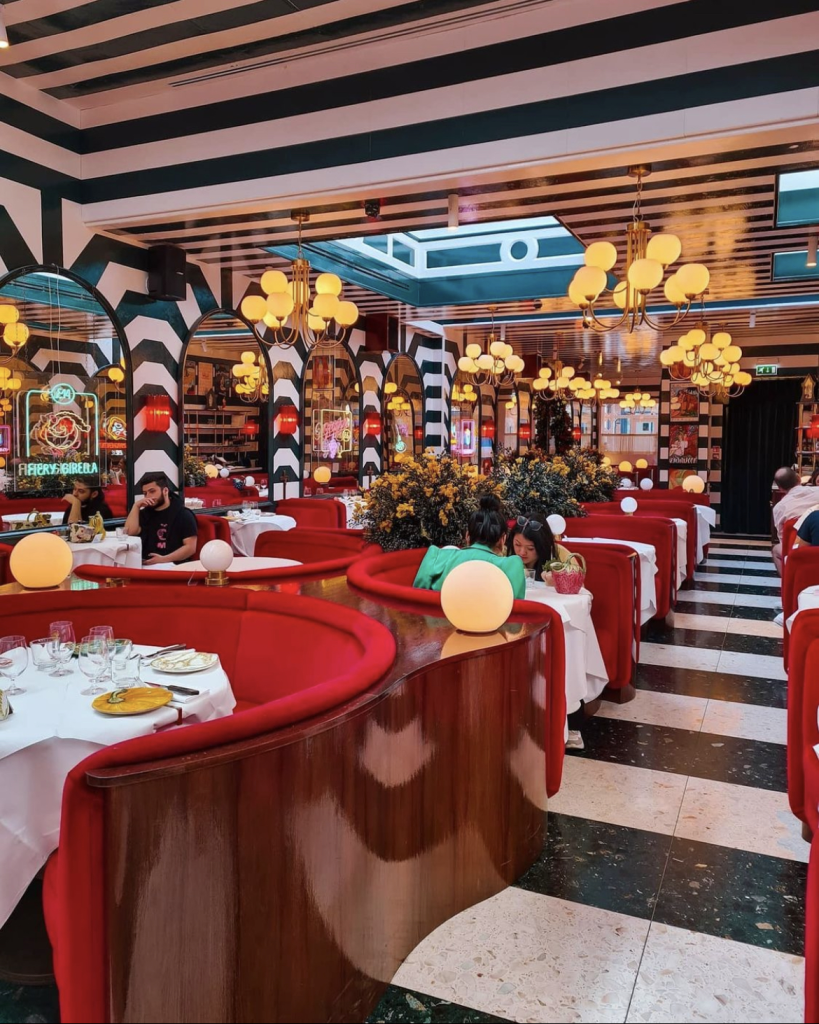 163k followers #3,254 posts
Where
: 15 Henrietta Street, WC2E 8QG Ave Mario is on the doorstep of Covent Garden. When you step into its rich, scarlet interior you are enveloped by a feeling of warmth. Once seated in one of their banquette booths you can really appreciate how unique the décor is. Large arched mirrors create endless fascinating photo ops. The stripped walls and large ceiling lights add to the multilayered Italian interior that was inspired by the Duomo di Siena. The courtyard style backroom is photogenic too. Its authentic terracotta flooring and cane chairs work together to create a warm Tuscan feel. The food is Italian, with a capital I. It is all made on a grand scale. The Biga pizza, giant carbonara and 60cm tall Gelato Towers are an Instagram foodie's dream.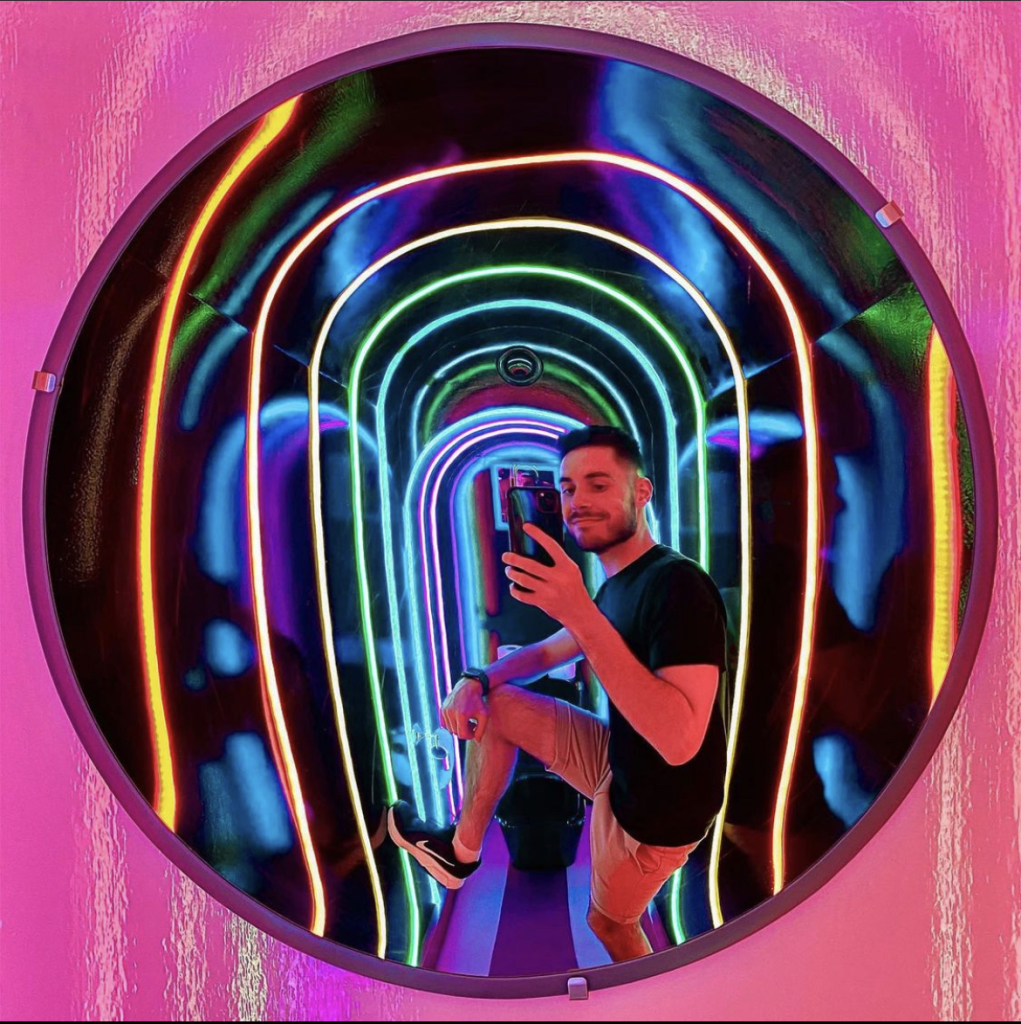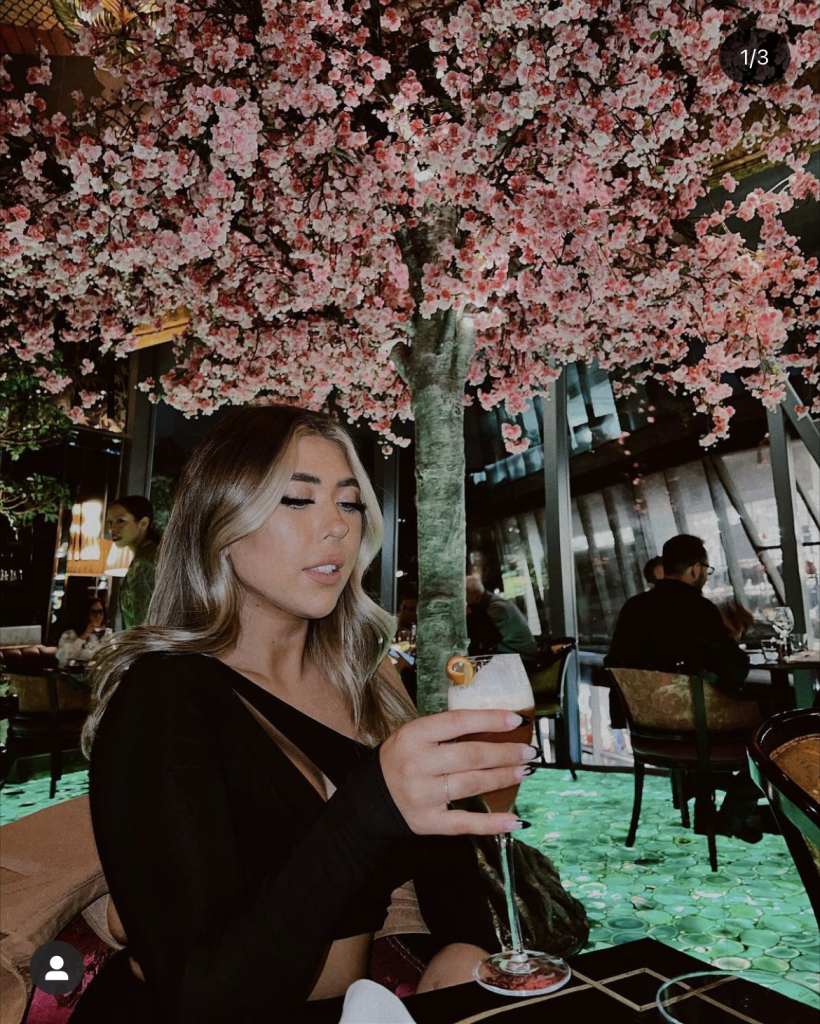 60.7k Followers #ivyasiastpauls 1,393 posts
Where
: 20 New Change, EC4M 9AG The Ivy Asia St Paul´s is glitz and glamour on an amazing scale. Its stunning blossom tree is a popular subject for Instagrammers. But the opportunities to create beautiful shots are endless. Ornate dragons snake their way across the ceiling, and Japanese vignettes and glass etchings decorate the walls. But it is the vibrant green floor that really catches the eye. The ornately upholstered banquettes and silk cushions are comfortable as well as beautiful to look at. Under the afaux tiled roof, there is a snap worth gold mirrored bar. As you would expect the food is Asian. Refreshingly, it is simply presented on understated sophisticated plates.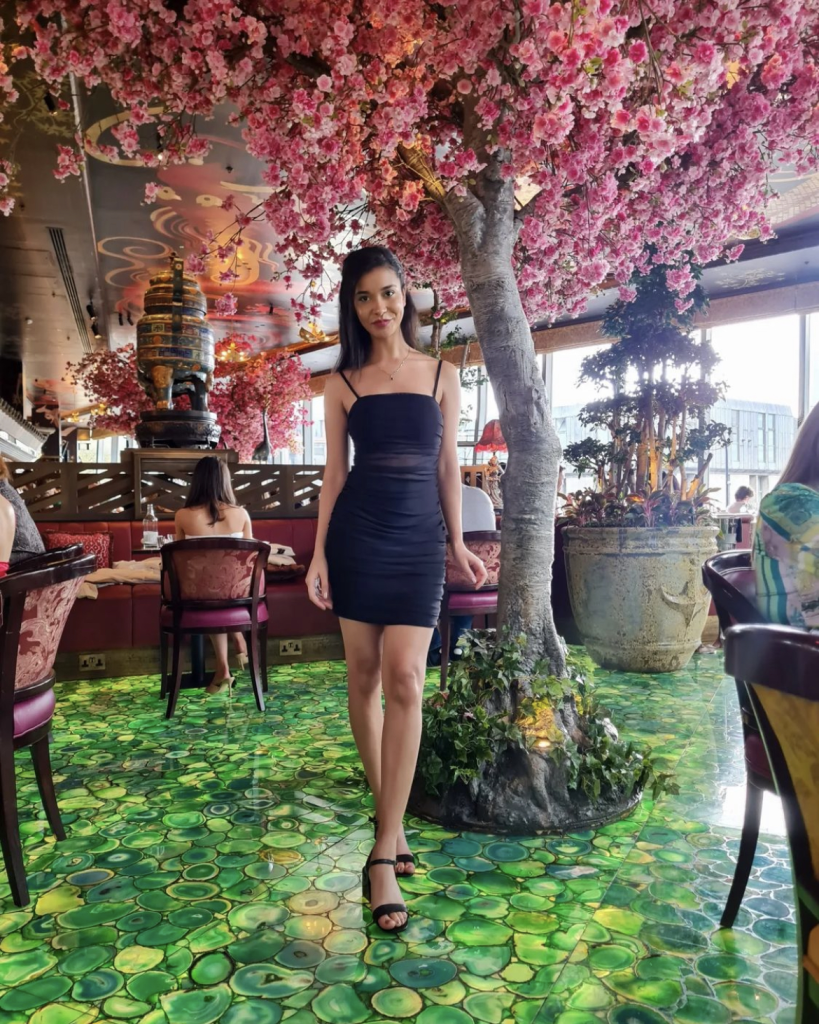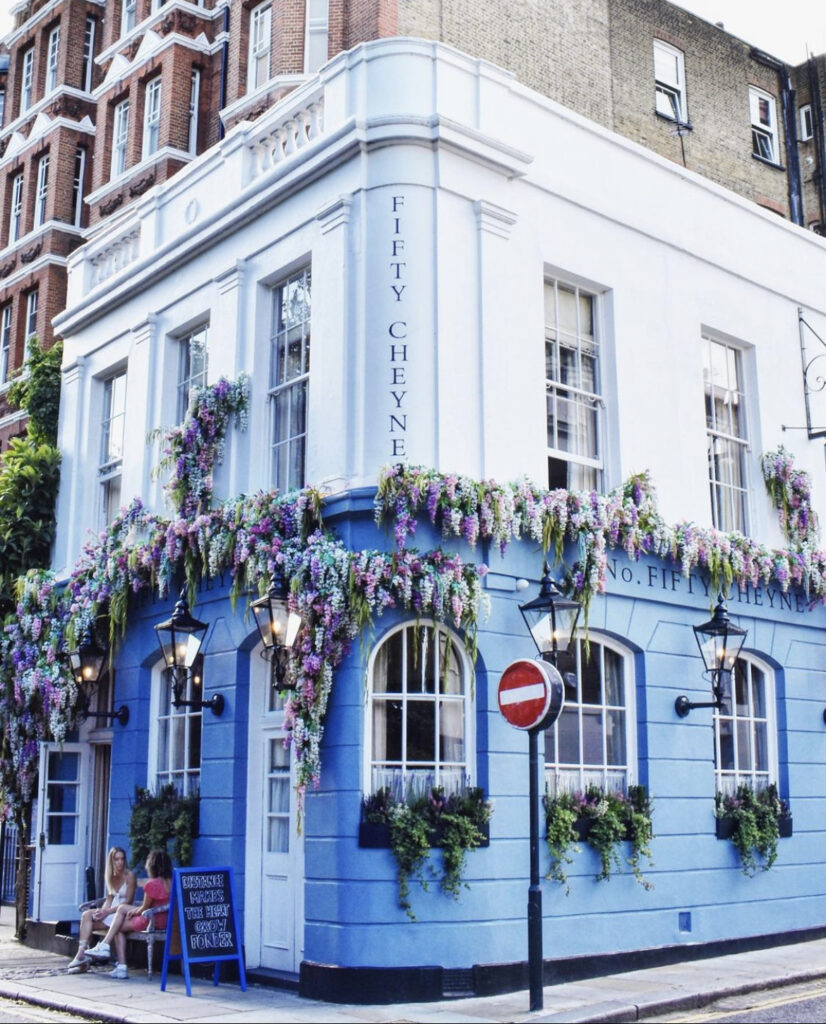 21.5k Followers #50cheyne 692 Posts
Where
: Euston Road, NW1 2AR Chelsea´s 50Cheyne´s crisp white and blue exterior gives no clue of the plush rich interior that awaits you. The main high-ceilinged room is on the first floor. It has a sophisticated, yet slightly chintzy vibe going on. The huge floral arrangements really make the room pop. They change regularly, so there is always something fresh to photograph. Upstairs, things are far brighter, zany even. The low bar is fronted in plush red hexagons, with modern bar chairs that have been upholstered in bright colors. The food is mostly British, and the portions are huge.
1,885 Followers #junorooms 313 Posts
Where
: 67-69 Watling St, London EC4M 9DD The
Juno rooms
with its eclectic mix of chairs and richly upholstered palm print banquettes are one of the City of London's most popular restaurants. In the daylight, it has a crisp, modern feel, which is nicely broken up here and there by a faux blossom tree and ivy hanging around the edge of the main dining areas. At night, the ambience warms up, considerably. Clever lighting transforms the place and creates some amazing photo opportunities. The brightly lit bar appears to float in the center of the softly lit room.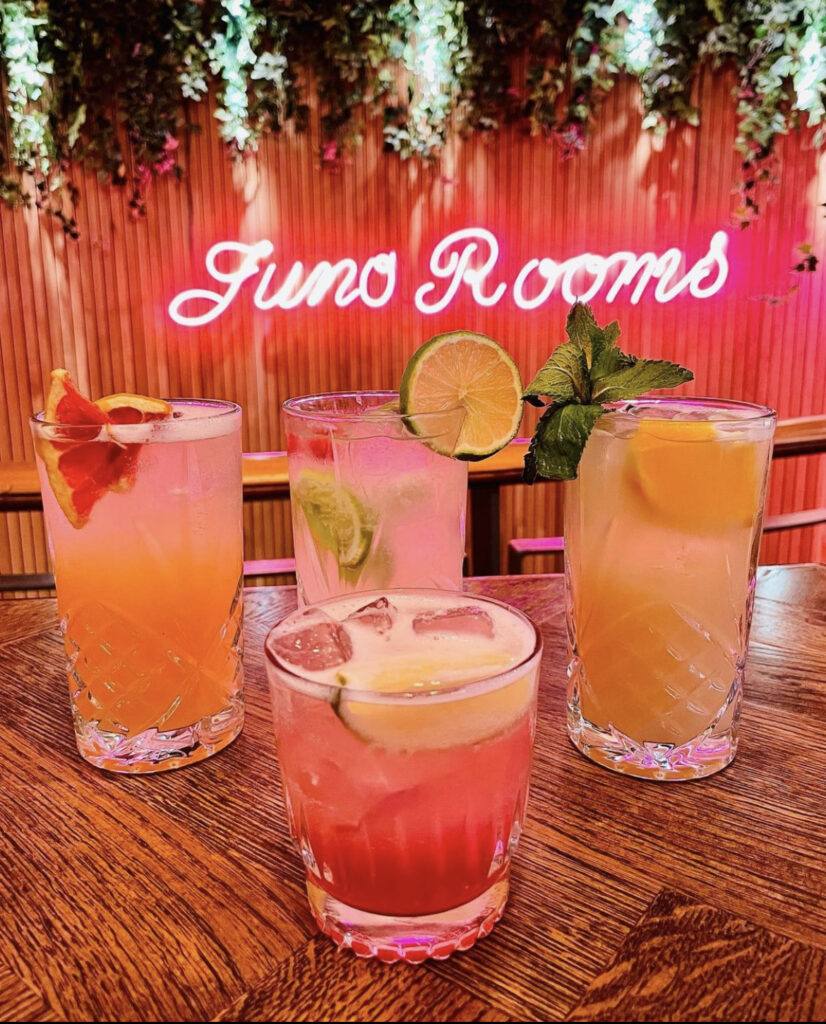 So, there you have it.
Our
most Instagrammable restaurants in London. We promise you won´t regret visiting them, enjoying the food, taking your own Insta shots and sharing them. Your followers are sure to be impressed.
Written by Lachlan Ross
Marketing Manager at Mandoe
I'm a SAAS-focused marketer with 10+ years of experience who likes to think I've got a way with words - thanks for stopping by and checking out this blog.