So your business is ready to use
digital signage
but you're not sure where to begin? One of the most important parts of
digital signage
is the design of your templates. A visually appealing digital sign is one of the first important steps to convert passing foot traffic into customers. Here are 5 quick tips to help you in the designing process of your digital signage.
Avoid clutter when designing your digital sign
In most cases, it's best to focus on one key message per design. This way, you can highlight information effectively. Overly complex designs can be off-putting, look messy and reduce consumer engagement. You only have a few seconds to capture someone's attention when they view a sign. Keep it simple with language that is easy to read and understand.
Select the right type and fonts throughout designing your digital sign
Digital signage
is a great medium to help improve brand awareness and to communicate information that is easy to read. It's best to refer to your existing brand guidelines for type and font choices when designing your digital sign. This will help to ensure brand consistency across all touchpoints. It's also a good idea to consider readability and visual effect. Often, the best fonts for digital signage are
sans serif and large print
, due to its clear typography.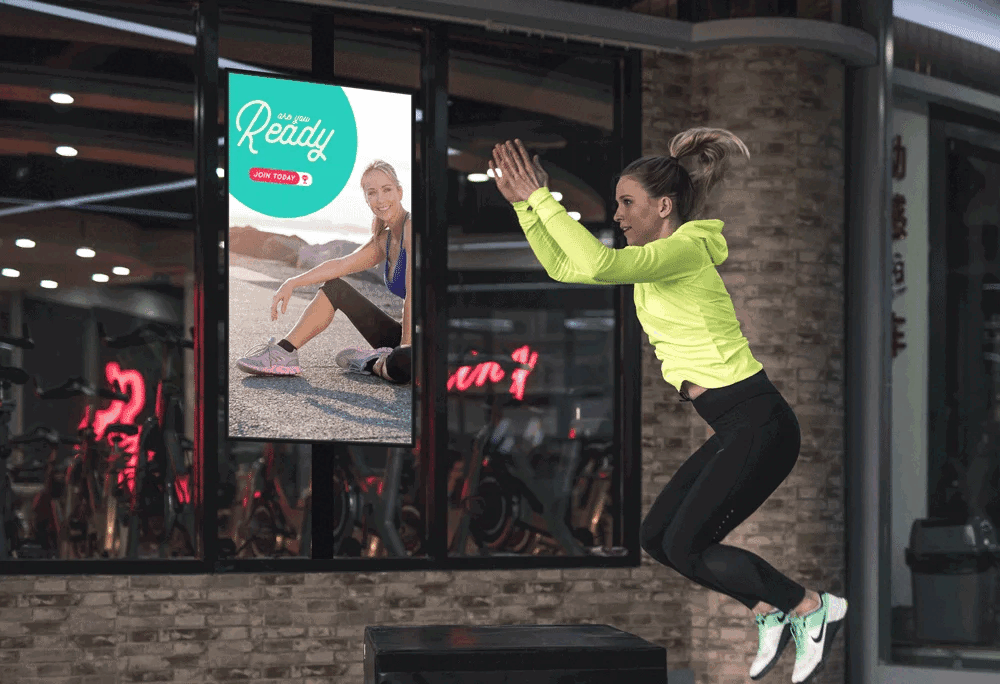 Keep your digital sign it visible and legible when designing
90%
of the information transmitted to the brain is visual and our brains process visual information
60,000x
faster than text - this should be top of mind when designing your sign. Use slow-moving text that slides into the frame that is not obscured by images or video footage. This will increase your sign's impact on viewers and encourage them to learn more about your business.
Pick the right colours for your digital signage design
Colours have an important role to play in all visual displays, and digital signs are no exception. Choosing the right colours is essential to making the most of your design. Generally, it's best to choose colour palettes that align with your business branding, improving visual recognition. Think about where your digital signage display will appear and which colours are most likely to be eye-catching.
Choosing bright, bold colours
can help to make your signage design impactful.
Choose quality images and graphics for your digital signage design
Quality is everything when it comes to digital signage, providing a starting point for a great first impression of your brand or business. To ensure that your digital signage is visually engaging and as effective as possible, choose high-quality graphics that showcase your products or services well. Luckily, Mandoe Media's digital signage solutions have got you covered. Mandoe offers millions of free high quality images, videos, graphics and templates to choose from. High-resolution graphics help distinguish the finer details of what you offer and they enable customers to see your business as a premium provider. Plus with the millions of free images at your fingertips, you can save thousands of dollars from avoiding the purchase of stock images. Are you ready to start
designing your digital sign
?
Get in touch
today to find out how we can help!